NCHMCT JEE Exam Dates 2023 - The National Testing Agency (NTA) has already announced the NCHM JEE 2023 exam dates in its official notification. NCHMCT provisional answer key 2023 is now available on the official website.
After the release of NCHM JEE provisional answer key date, the challenge window date is from May 22 to May 24. Candidates who want to be considered for admission to the Bachelor of Science program for Hospitality & Hotel Administration (BSc. HHA) should download the NCHM JEE 2023 result which is to be declared yet. NCHMCT JEE exam dates 2023 includes registration date, admit card date, exam date, answer key and final result date.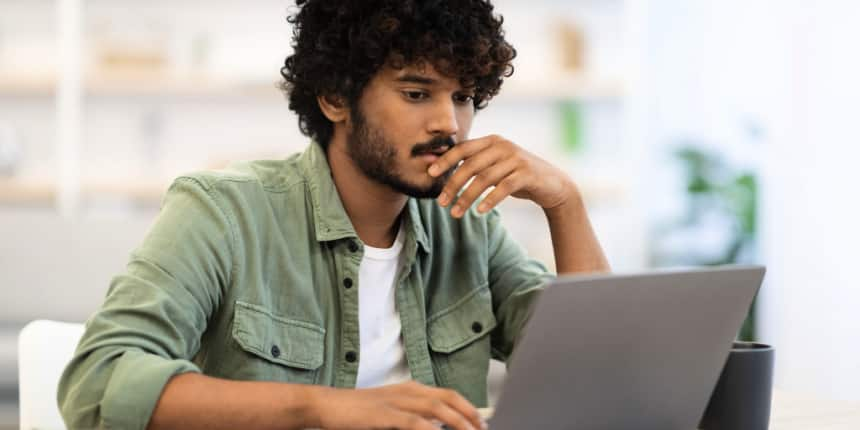 NCHMCT JEE Exam Dates 2023 (Out) - Admit Card, Answer Key, Cutoff, Result, How to Apply
NCHMCT JEE exam 2023 was held on May 14 in online mode as a computer-based test. Know how to apply, as well as the NCHMCT JEE application dates and application fees, exam details and more here.
Quick Read:
NCHMCT JEE Exam Dates 2023
Candidates can check the NCHMCT JEE 2023 exam dates that are given below in the table. Accordingly, candidates can plan their preparation for NCHMCT JEE 2023.
NCHM JEE 2023 Exam Dates
NCHM JEE Events

NCHM JEE Dates

Issue of NCHMCT JEE 2023 notification

February 02, 2023

Release of NCHMCT JEE application form 2023

February 02, 2023

Last date for submission of the NCHM JEE form

April 27, 2023
May 02, 2023

Last date for fee payment for NCHMCT JEE 2023

April 27, 2023
May 02, 2023 (closed)

NCHMCT JEE Correction window

April 28 to April 30, 2023
May 3 to May 4, 2023

NCHM advance city allotment date
May 08, 2023

Availability of NCHMCT JEE admit card 2023

May 10, 2023

NCHMCT JEE 2023 exam date

May 14, 2023

NCHMCT JEE answer key 2023

May 22, 2023

Declaration of NCHMCT JEE Result 2023

Third week of June 2023

NCHMCT JEE Counselling 2023 (Start Date)

TBA

Beginning of session

TBA
Read More:
NCHMCT JEE Notification Dates 2023
The National Testing Agency (NTA) issued the notification for NCHMCT JEE 2023 on February 02, 2023. The notification specifies the candidates about all the important dates for NCHM JEE and other details.
Popular Online Hospitality Courses and Certifications
NCHMCT JEE Application Form Date 2023
As per NCHMCT JEE dates 2023, the application form of NCHMCT JEE 2023 was released on February 02, and the registration window has been closed on May 02. After the submission of the form, the candidates will be allowed to upload their documents like photographs and signatures. Candidates can correct any image discrepancies they made in the application form of NCHM JEE 2023 and also modify the exam city according to their convenience.
Top Hotel Management Entrance Exams
NCHM JEE 2023 College Predictor
Know your admission chances based on your exam score by using NCHM JEE 2023 College Predictor.
Use now

NCHMCT JEE Admit Card Date 2023
NCHMCT JEE 2023 admit card date was May 10. To be familiar with the NCHM JEE exam centres, NTA issued the NCHM advance city intimation slip two days earlier. The admit card of NCHMCT JEE 2023 is an important document that the candidates must carry with them on the day of the exam as it will contain all the details related to the NCHM JEE exam. The NCHM JEE admit card has details like the candidate's details such as name, roll number, application number, photograph and signature. It contains the NCHM test centre details and the time at which the candidate has to report.
Read Also:
NCHMCT JEE Answer Key 2023
As per NCHMCT JEE 2023 important dates, the provisional answer key was released on May 22 along with the window to challenge the answer key. Candidates not satisfied with the answer key of NCHM will be able to challenge it in the given window that is May 24. Within that period, candidates can raise objections against the provisional NCHMCT JEE answer key.
NCHMCT JEE Result 2023
Important dates of NCHMCT 2023 also mention the date when the result will be announced on the official website by the National Testing Agency. It will announce the result of NCHMCT JEE 2023 in the form of a scorecard. Candidates can check their NCHMCT JEE result 2023 by entering valid login credentials such as application number and full date of birth.
Student Also Liked
NCHMCT JEE Counselling 2023
The authorities will release the schedule of NCHMCT JEE 2023 counselling after the declaration of result. The NCHM counselling process will be completed in three rounds. Candidates will be required to register for NCHM JEE counselling by paying the required fee in order to take admission to any of the IHMs. The schedule of counselling will be mentioned under NCHMCT JEE 2023 important dates.