10 Tips to Crack NCHM JEE 2022 in 15 Days - Preparation Tips & Strategy
10 Tips to Crack NCHM JEE 2022 in 15 Days: National Council of Hotel Management and Catering Technology Joint Entrance examination (NCHM JEE) will be conducted on May 28, 2022, online mode. As you must have already been preparing for the NCHM JEE entrance examination, the last 15 days or two weeks are a must where you need to polish your exam preparation.
Latest Updates for NCHM JEE
Stay up-to date with NCHM JEE News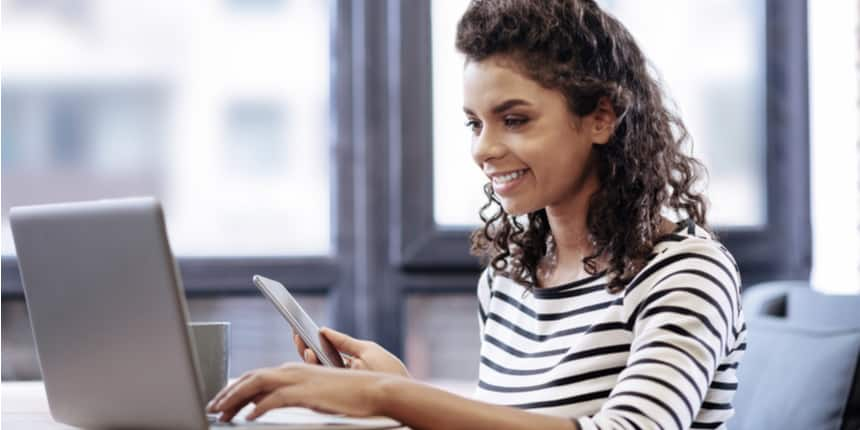 There are some important tips you must adhere to in the last 15 days in order to crack the NCHM JEE 2022 entrance test. NCHM JEE, a national level exam is targeted by most of the candidates aspiring to take admission into the top hotel management colleges in India. With the exam approaching, it is important to complete the entire NCHM JEE syllabus 2022 along with the mock tests. It is the most crucial time for candidates to have the right set of NCHM JEE exam strategies. The last stage of preparation is the crucial juncture and it can make or break your performance in the exam.
Read More:
Top Hotel Management Colleges in India 2022
Top Hotel Management Entrance Exams in India
NCHMCT JEE Exam pattern 2022
Though one must be aware of the exam pattern of NCHM JEE 2022 at this moment, sometimes he/she is too busy in preparation, that they prepare for the overall exam without being acquainted with some of the crucial components of the exam. These components of NCHMCT JEE 2022 are the pattern, a number of questions in each section, marking scheme of the NCHM JEE exam, sectional time limit, etc. So let us go through the NCHM JEE 2022 exam pattern and each section from which questions will be asked.
Exam Pattern of NCHM JEE
Particulars

Details

NCHMCT JEE exam mode

Computer-Based Mode

Duration of the exam

Three hours

Marking scheme

Four marks will be awarded for every correct answer

One mark will be deducted for every incorrect answer

Type of questions asked in the exam

Objective

Medium of Exam

English and Hindi
Sectional Division of Questions
| | |
| --- | --- |
| Subjects | Number of questions |
| English Language | 60 |
| Aptitude for Service Sector | 50 |
| General Knowledge & Current Affairs | 30 |
| Reasoning & Logical Deduction | 30 |
| Numerical Ability & Scientific Aptitude | 30 |
| Total | 200 |
10 Tips to Crack NCHM JEE 2022 in 15 Days
NCHM JEE is the most important hotel management entrance exam in India. To gear up with your NCHM JEE exam preparation, Careers360 brings you the 10 tips to crack NCHM JEE 2022 in 15 days.
Before exam
1. Too many books can spoil the preparation
While the market is flooded with preparatory materials for the competitive exam, do not get confused with the choice of books. Since NCHMCT JEE gives prominence to class 10+2 and the basic syllabus, ensure that you have covered all the topics from your relevant books first. You can also refer to the best books for NCHMCT JEE preparation. You can also contact previous toppers of the NCHM JEE exam and get their noteworthy advice.
2. Boost your speed and accuracy
With one mark subtracted for every wrong answer, accuracy is imperative to crack the exam. Also, while solving mock tests of NCHM JEE, keep a stopwatch handy. This will help you to fix a time for each section and improve your speed. This is a sure shortcut trick to improve your speed and accuracy in the last few days.
3. Take as many mock tests as possible
The most effective way is to solve previous years' sample papers of NCHM JEE as well as question papers and to take as many mock tests as possible prior to the competitive exam. This will help you in analysing the time taken for completing the paper and improving your problem-solving skills. Taking frequent mock tests will simulate an actual exam-like environment, which can help in identifying your shortcomings and work upon them well in advance.
4. Stick to Revision rather than Relearning
This is the crucial time of your preparation phase. There must be topics in which you are not well versed. But trying to learn them in the end moment will only result in panicking and pessimism. Rather than adopting this approach what you can do is to stick to the topics which you have already studied. Revise them. If there are any loose points you will get to work on them and perform well in the exam.
5. Brush up the Formulas And Shortcut Tricks
It is essential for the candidates to go through the entire syllabus once but most importantly, cram up the formulas and tricks to solve numerical aptitude and reasoning questions. When you have just 15 days left, it is not possible to solve different kinds of sums. However, here is where your notes come in handy. Maintain the notes of some basic formulas, you can revise them and hence work on your skills.
6. Make individual notes for each and every topic
Making notes will make your revision simpler. Note down the critical formulae that you encounter from each and every topic and pin them right in front of you. After covering the complete topic, attach them to a separate file folder for future reference and revision.
During Exam
7. Read Questions Carefully
As soon as you have logged in to the test, scan the entire test paper in one go. This will help you in getting a glimpse of the difficult, easy and moderate questions so that you can attempt them according to your ease. There will be a negative marking in the exam paper so solve the tricky questions very meticulously.
8. Avoid falling prey to guesswork
While attempting the NCHMCT JEE exam, there will be instances where you're confused between two options. It will be a risky affair to opt for the guesswork route and lose to negative marking. If you are unsure about the right answer, do not attempt it else lose your mark to negative marking.
9. Do not get stuck to a question
Overall, there will be 200 objective-type questions from English Language, Aptitude for Service Sector, General Knowledge & Current Affairs, Reasoning & Logical Deduction, Numerical Ability & Scientific Aptitude. If you're unable to solve each question in a minute or two, then leave the question unanswered and move ahead with other questions. There is no negative marking for leaving a question unattempted.
10. Have a positive attitude
A positive frame of mind is necessary to crack this or any entrance exam with ease. Do not let the exam stress bog down your efforts. Keep your mind relaxed and attempt your NCHM JEE paper this year with a positive attitude.
Check out other preparation articles -
Frequently Asked Question (FAQs) - 10 Tips to Crack NCHM JEE 2022 in 15 Days - Preparation Tips & Strategy
Question: When is NCHM JEE 2022 going to be conducted?
Answer:
NCHMCT JEE is going to be conducted on May 28, 2022 in online mode.
Question: How many sections are there in NCHM JEE exam 2022?
Answer:
The NCHM JEE 2022 question paper consists of five sections.
Question: What is the duration of NCHM JEE 2022?
Answer:
The duration of the NCHM JEE entrance test is three hours.
Question: How many questions are asked in the NCHM JEE 2022 exam?
Answer:
There are a total of 200 questions.
Question: Is there any negative marking in the exam?
Answer:
Yes one mark will be deducted for every incorrect answer marked.
Questions related to NCHM JEE
Showing 834 out of 834 Questions