NCHMCT JEE 2023 Preparation Tips - Undoubtedly, the hotel management and catering industry are one of the fastest-growing industries in India. When talking about the hotel management entrance exams, NCHM JEE shows up in the list as one of the most popular hotel management entrance exams people appear to get through top-rated colleges.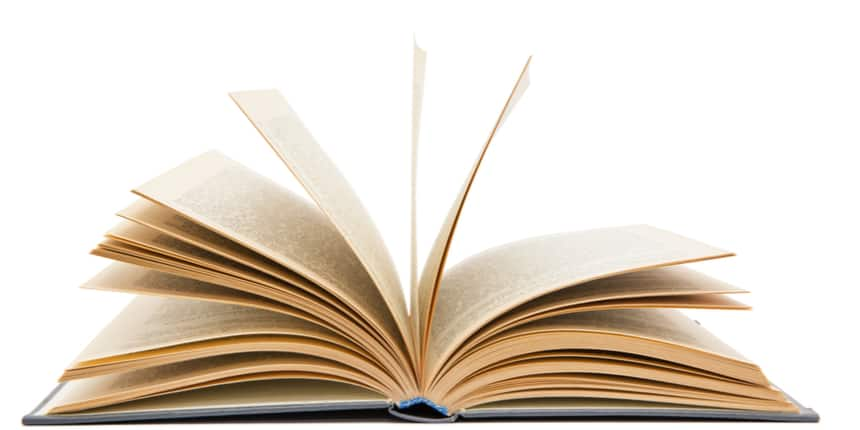 NCHMCT JEE 2023 Preparation Tips: Check Syllabus, Tips and Tricks, Books
To crack this national-level entrance exam, your hard work should be coupled with a good strategic plan for studying. If you have applied for the NCHMCT JEE exam, you should follow the preparation tips to score well in the exam. NCHMCT exam 2023 will be conducted as a computer-based test on May 14.
NCHMCT JEE 2023 Preparation Tips - Create a Time Table
A proper timetable will help you devote equal time to each subject. Set weekly targets for each subject and try to finish them in the assigned time frame. Always be punctual with your study plan and follow it religiously. While preparing for the exam, analyze your weak areas and work on them accordingly. Following the study plan will help you have a sense of discipline while reducing exam stress.
Read Newspaper Regularly
Make a habit of reading newspapers from different publishers daily, at least once prior to the exam. Not only does this help aspirants stay updated on general knowledge and current affairs, but it also enhances their vocabulary and reading comprehension skills.
Revise on a Regular Basis
Revision lays the groundwork for memorizing all the studied topics till the exam day. Prior to the exam, revising all the important/hard as well as easy topics is necessary to avoid forgetting any particular topic. Your focus should be more on the numerical ability and reasoning section as they require a good deal of practice.
Solve Previous Years Question Papers and Sample Papers
Practicing last year's NCHMCT JEE Sample Papers and question papers will make you acquainted with the NCHMCT JEE Exam Pattern 2023, the difficulty level of the exam, and important topics from which questions are asked. Also, this practice will enable you to increase your speed and accuracy in solving questions in the exam while analyzing your performance.


Shift more focus on Aptitude for Service Selection
Candidates who wish to appear for an aptitude for service selection should know that it is one of the most difficult sections among all the subjects. The questions that are asked in this section are based on hospitality sectors. To excel in this section, aspirants should go through travel and tourism-related books, such as Outlook, Traveller, Destination India, and Go Now.


Follow Good Study Material
Following a good set of study material for all five sections of NCHMCT JEE prepare you well for the exam. Candidates should prepare for the exam from the best books available in the market. Students should also look for the study materials available on the internet for better preparation.
Stay in the Pink of Health
Do not ignore your health while preparing for the NCHMCT JEE exam. Always remember that better health will help you put in extra effort for the preparation of the exam. Take a nutritious diet during the preparation of the exam to stay super active and avoid junk food. Also, get proper sleep of seven to eight hours every day.
NCHMCT JEE Preparation Books 2023
NCHM JEE 2023 will be held in a computer-based mode for three hours on May 14. The total mark allotted to the exam is 100. To get hold of each subject, candidates should follow the given beolw NCHM JEE preparation books for each subject:
General Knowledge and Scientific Aptitude Section
Pratiyogita Darpan

Pearson India Yearbook

Lucent's GK

Competition Review Yearbook 2023

Arihant General Knowledge 2023
Numerical Ability and Analytical Aptitude Section
S Chand's 30 days wonder for Maths

RS Aggarwal (Quantitative Aptitude)
NCHM JEE 2023 College Predictor
Know your admission chances based on your exam score by using NCHM JEE 2023 College Predictor.
Use now
Reasoning and Logical Deduction Section
Quantitative Aptitude Question Papers for Banks and others Govt. entrance exam

Verbal and Non-Verbal Reasoning by RS Aggarwal

Quantitative Aptitude ebook (ALL Parts Solved) by R S Agarwal

Verbal Reasoning Book by R S Agarwal
English Language Section
Books for Service Aptitude Section
R Gupta's book for Hotel Management

Arihant Study Package for Hotel Management and Hospitality Administration

Hotel Management Entrance Exam Guide by Gladvin Rego

How to Prepare For the Hotel Management Entrance Examination by Thorpe

Hotel Management Entrance Exam Guide by Dr. R P Datason
Top Hospitality Entrance Exam