How will NCHMCT JEE Cancellation affect Hotel Management Admissions?
How will NCHMCT JEE Cancellation affect Hotel Management Admissions?: Covid-19 has already reshaped every sector this year, the education sector being the most affected. Amidst this, comes the postponement and cancellation of most of the entrance examinations, NCHM JEE 2020 being included in this category too. NTA conducts NCHMCT JEE, a national level entrance examination in CBT mode for admission into Bsc. HHA course. The entrance exam was supposed to be conducted on June 22 after rescheduling from April 25. But as per the announcement of MHRD, the exam now stands postponed. With the conduct of any entrance exam in the present situation would do nothing but make candidates susceptible to coronavirus . In the present scenario, students must assume that the exam will be conducted at a later date this year because of the rising positive covid-19 cases. However, it is important to understand how the hotel management admission process in India will be impacted in case NCHMCT JEE gets cancelled or postponed.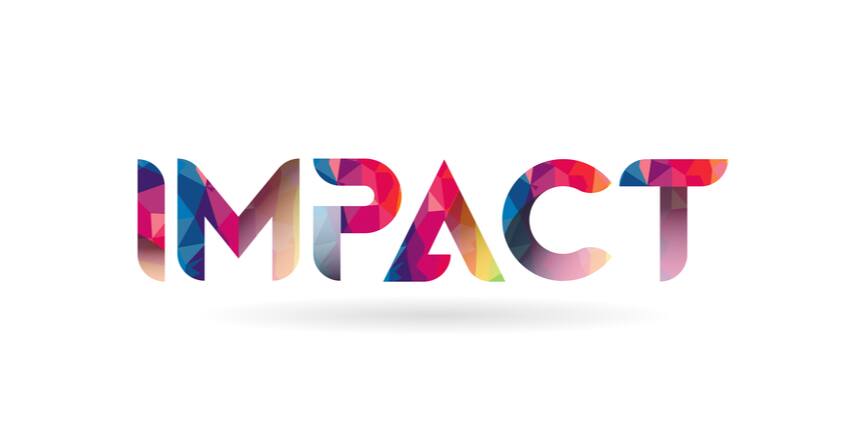 Also read-
How to Approach Hospitality College Admissions During Coronavirus Pandemic
Covid-19 Impact on Hospitality Sector in India
Impact of NCHMCT JEE 2020 Postponement on Students
NCHMCT JEE exam has already been postponed. Though there are some pros on behalf of the students but there are some major consequences that students may have to face. Some of these are:
Results indicate a rise of anxiety, depressions and hostility among the students who already prepared their best for the exam.

With exams getting delayed, it is more likely for students to lose their interests in studies.

The syllabus will have to be consistently revised because of unexpected date announcement for NCHM JEE exam

Students could end up hampering their chances for scoring good in exams as a sense of relaxation and ease may hit them up due to postponed dates.

Looking for the positive aspect: students who were unprepared get more time to prepare for NCHM JEE exam.
NCHMCT JEE Cancellation: Impact on Students
Cancellation of NCHMCT JEE 2020 will have a noteworthy impact on the students who have devised a serious exam strategy for NCHM JEE 2020 in six to eight months span. Some of the impacts, in case the exam stands canceled, can be noted from below:
Students who would obtain a standardised score based on the normalisation of NCHM JEE process, will be adjudged based on their merit based on Class 12 standardised marks.

Candidates may have to take admission in any normal hotel management colleges in India or will have to drop a year to appear in NCHMCT JEE 2021.

The hard efforts and decrease in morale are likely to happen

In case students face anxiety, they must get in touch with their parents or the teachers to get career advice.

The exam pattern of NCHM JEE consists of questions from the following topics: numerical ability, aptitude for reasoning, aptitude for service sector, english language, gk and current affairs.Students who possess necessary skills in these subjects rather than relying on Science/Commerce/Arts stream subjects will have to suffer a loss. Thus their option to choose hotel management after class 12 would seem devastating.
NCHM JEE 2020 Cancellation: Impact on Hotel Management Admission Process
If NCHM JEE 2020 gets cancelled, colleges will conduct admissions based on class 12th marks. Colleges may create a merit list of the students based on class 12 score and students may be asked to fill in their preferences on a first come first serve basis. There are a number of NCHMCT JEE participating Institutes, which are likely to conduct hotel management admission in this way. Hence, students may not get their preferred college.
How will the Hotel Management Admission Process be conducted ?
Candidates must note that the cancellation of NCHM JEE 2020 is not confirmed yet. The suggested measures are only on the presumption if the exam gets cancelled. If the exam is cancelled, candidates can expect the following changes or revisions in the hotel process of hotel management admissions.
Submission of Online Applications: Candidates will have to register and apply through the online application forms of the college. Candidates will have to submit their personal information, contact details, previous academic details such as marks in class 10th, class 12th roll no. etc. in the application forms.
Shortlisting of Candidates: Colleges will create a merit list of the candidates based on the information they have provided in their applications. Colleges will then decide a cut-off and shortlist candidates from the merit list who scored equal to or more than the cutoff.
Online Document Verification: Shortlisted candidates will then be asked to take part in the online counselling of their college. Students will have to follow the process specified by the college to complete their document verification.
Online Interview: Many colleges conduct personal interviews for shortlisted candidates. Chances are that many more colleges will start conducting interviews so that they are better able to judge the skills and motivation of a candidate.
Hence parents and candidates are advised to visit the respective website for latest information and updates.
Frequently Asked Question (FAQs) - How will NCHMCT JEE Cancellation affect Hotel Management Admissions?
Question: Is NCHM JEE 2020 cancelled?
Answer:
No, the exam has been postponed for the time being by NTA.
Question: Why is NCHM JEE conducted?
Answer:
NCHMCT JEE is conducted for offering admission to hotel management aspirants into the Bsc. HHA course.
Question: What if NCHM JEE gets cancelled?
Answer:
In case this happens, students will get admission on the basis of class 12 marks or they will have to drop a year.
Question: When was NCHM JEE supposed to be conducted?
Answer:
NCHM JEE was supposed to be conducted on April 25 before the coronavirus pandemic. Later it was rescheduled to June 22, 2020 after which it finally got postponed.
Question: Will cancellation of NCHM JEE 2020 have an impact on the hotel management admissions?
Answer:
Yes both the students and the participating colleges will get affected hence resulting in another approach for hotel management admissions.
Questions related to NCHM JEE
Showing 692 out of 692 Questions