How to prepare for NCHMCT JEE 2022 in 1 month: Preparation Tips & Strategy
How to Prepare for NCHMCT JEE 2022 in 1 Month: National Testing Agency will conduct the National Council for Hotel Management Joint Entrance Examination, NCHM JEE 2022 in online mode as a computer-based test on June It is a well-known fact that for the last one month of NCHMCT JEE preparation, a candidate has to put in his/her efforts with a proper strategic study plan and timetable.
Latest Updates for NCHM JEE
25 Jul 2022:

Click here to check NCHMCT JEE 2022 seat allotment result for round 2.

23 Jul 2022:

The registration for round 2 NCHM JEE counselling 2022 closes today.

14 Jul 2022:

Click here to check NCHM JEE 2022 round 1 seat allotment result.
Stay up-to date with NCHM JEE News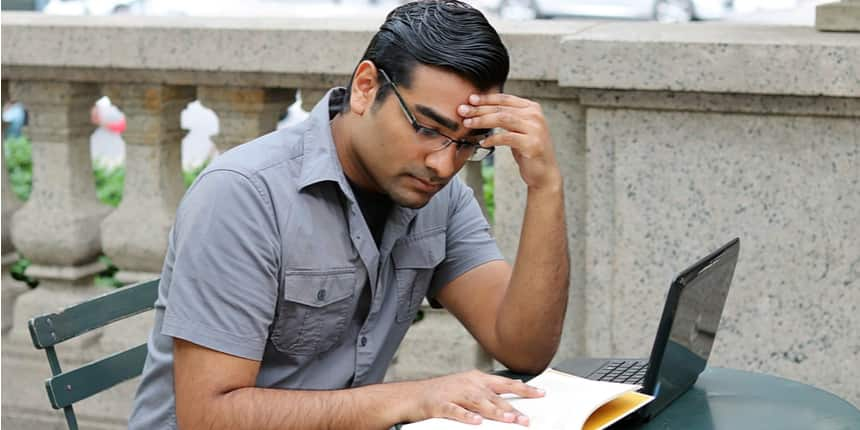 If you're a month away from the single test date of NCHM JEE offered in the year and you haven't registered, bad news. You'll have to wait until next year to take the exam. However, if you've filled the application form of NCHM JEE during the correct period but simply didn't have the time to prepare, read the article to know how you can still make up for it.
Read more -
10 Best NCHMCT JEE Preparation Tips & Strategy 2022
NCHMCT JEE 2022 Exam Preparation Strategy
Best Ways to Prepare for NCHMCT JEE 2022 in the last 30 days
Cracking NCHM JEE 2022 is the first step towards getting into your dream job in the area of hotel and hospitality management. This is because once you crack the exam, you can make it to the top-level IHMs in India. These IHM's are renowned institutions and offer good placements by calling big hotel brands on their campuses. So think of the long run in your mind and focus on why it is important to crack NCHM JEE 2022 even if you have one month. Check below the preparation tips for NCHM JEE in the last month.
Checkout last minute tips video for NCHM JEE:
Popular Online Hospitality Courses and Certifications
Recall the exam pattern before you start preparing
The first step is to have a complete idea of the exam format. You need to go through the NCHMCT JEE exam pattern 2022. This is necessary so that you have a clear picture of what to attempt at first and what to at last. As per the exam pattern, candidates have to attempt a total of 200 questions in the paper. And amongst all the sections, the Quantitative and Reasoning part takes more time, so the candidates are advised to attempt the question paper wisely. You can save less time for English & GK as QA Section consumes more time to solve numeric type questions.
NCHMCT JEE Exam Pattern 2022: Highlights
| | |
| --- | --- |
| Subjects | Number of questions |
| English Language | 60 |
| Aptitude for Service Sector | 50 |
| General Knowledge & Current Affairs | 30 |
| Reasoning & Logical Deduction | 30 |
| Numerical Ability & Scientific Aptitude | 30 |
| Total | 200 |
Prioritize important topics and take them first while preparing
As per the advice or suggestions or recommendations from last year toppers and experts, we have listed the important topics that every aspirant must cover while preparing.
For Reasoning and Logical Deduction:
Series and Semantic Classification

Symbolic/Number Analogy

Venn Diagrams

Puzzles

Mirror Image

Ranking

Number Series

Coding and decoding

Problem Solving

Data sufficiency

Statement and Conclusions
For Numerical Ability and Analytical Aptitude
Decimal and Fractions

Relationship between numbers

Ratio and Proportion

Square roots

Averages

Number System

Interest (Simple and Compound)

Time and distance, Time and work

Use of Tables and Graphs: Bar-diagram, Pie-chart
For the English Language section
Fill in the Blanks

Spellings/ Detecting Errors

Idioms & Phrases

Cloze Passage

Comprehension Passage

One-word substitution
Candidates must note that there are other topics also in NCHMCT JEE 2022 syllabus, they also have to be covered. But these are the most topics that can help you ace the exam within the time limit of one month.
30 Days NCHMCT JEE Preparation Plan
Candidates need not be worried about your preparation time schedule for the last 1 month. We have provided the day and topic wise study schedule to ease out your worries of completing your exam preparation on time.
Study Time-Table for One Month Preparation
| | | |
| --- | --- | --- |
| Section | Time Duration (In this duration, solve/learn all the questions by following the proper methods and formulas) | Time for Revision (In this duration, only revise the short tricks or formulas for concerned topics) |
| Reasoning | 2.5 hours (1 or 1 and half Topics) | Revise all the learned formulas or questions for 15 minutes |
| General Knowledge | 1.5 Hours (Best Study in Morning Hours) | 15 Minutes Revision |
| Quantitative Aptitude | 4 Hours (Cover 1 Topic) | 30 minutes for Revision |
| English | 1 Hour (You can study whenever you want to relax your mind) | 15 minutes of Revision |
Daily Section Wise Time Management Plan
Aspirants who are seeking to clear the NCHM JEE entrance exam must know the NCHMCT JEE section-wise preparation tips. You can take breaks in between your time schedule and also divide the study hours into different time slots. But it's beneficial to spend these hours on your study tasks in a day.
Points to be noted:
The last one month should only be dedicated to the revision but you can utilize these days and revise all the NCHM JEE syllabus widely.

And in the last week of exam preparation, only focus on the quick revision techniques.

For quick revision, you can prepare some short notes or cheat sheets containing short tricks and formulas.

You will have to do wise revision for these topics in 20 days only and in the remaining last 10 days, dedicate all the time for quick revision for NCHM JEE 2022 conducted by the National Testing Agency.
Students Also Liked
Learning Tricks for Each Section
Candidates need to push themselves to make efforts and dedicate their entire time in order to achieve success. Many of you must be facing problems in understanding the topics and deciding the right method to prepare for the exam. Let us hover through the section-wise shortcut tricks one can adopt.
General English
To score well in English, make it a habit to use English in your daily life. Chat with friends in English, talk in English, read English in the form of newspapers, novels, online reading etc.

The grammar section is the toughest in English so practice more to improve your grammar.

You can take mock tests or other online tests to improve your English Skills.

Also, focus on your vocabulary. Try to learn and understand 10 new words daily
Reasoning
This section contains the simplest questions and so is very scoring. Reasoning questions are less time taking than Aptitude questions, so you can 'either take them at first and solve the QA questions later or you can take them at last after solving the complete paper.'

The candidates need to showcase their mental ability in the Reasoning Section as its questions' require the presence of mind instead of formulas.

In order to polish your reasoning skills, you need to improve your concentration and critical thinking skills so that you can attempt tricky questions very easily.
Quantitative Aptitude
The Quantitative Aptitude Section consists of basic Math questions, so you need to learn and understand all the mathematical formulas and shortcut tricks to solve QA questions.

The QA section requires time and effort to save time in exams to solve the questions.

Prepare a strategy for the QA section while giving the exam – Analyze the complete paper, understand the nature of questions and try to avoid the long questions so that you can score by solving short time taking questions only.

To answer this part candidates need to practice more on selected topics
General Awareness
For this section, candidates need to focus on static GK questions as well as areas related to hospitality and new discoveries and hotel chains. As there is a separate section for service sector aptitude, current affairs candidates can move on to reading the last three months GK.
Stay on High energy spirits
It doesn't matter how well prepared you are, your composure during those three hours decides whether you will qualify for this exam or not. So don't lose hope and faith in your skills. Be confident that you can attempt all the questions accurately and timely. Eat well, sleep well and stay stress-free. These three are vital keys to success in NCHMCT JEE 2022 exam.
Quick Links -
Frequently Asked Question (FAQs) - How to prepare for NCHMCT JEE 2022 in 1 month: Preparation Tips & Strategy
Question: Who will conduct NCHMCT JEE 2022?
Answer:
The National Testing Agency (NTA) will conduct NCHMCT JEE 2022 exam.
Question: In which mode will NCHMCT JEE be conducted?
Answer:
NCHMCT JEE 2022 will be conducted in online mode as a computer-based test (CBT). Till 2018, NCHMCT JEE was held in offline mode.
Question: What will be the duration of NCHMCT JEE 2022 exam?
Answer:
The exam is of three hours duration.
Question: What is the medium in which the exam paper of NCHM JEE can be attempted?
Answer:
NCHM JEE will be conducted in a bilingual mode that is both in English and Hindi except for the English language section.
Question: Is there any negative marking in NCHMCT JEE exam?
Answer:
Yes, one mark will be deducted for every incorrect answer marked.
Questions related to NCHM JEE
Showing 835 out of 835 Questions