How to Prepare for NCHMCT JEE 2024 in 1 Month: National Testing Agency will conduct the National Council for Hotel Management Joint Entrance Examination. NCHMCT JEE 2024is expected to be conducted in the second week of May 2024. With only one month left before the exam, it is important for candidates to focus on the NCHMCT study material and other most important topics and adopt a selective approach. Taking mock tests and revising regularly can give you an advantage in your preparation. In this article, we will share some tips and strategies to crack the NCHMCT JEE 2024 in just one month.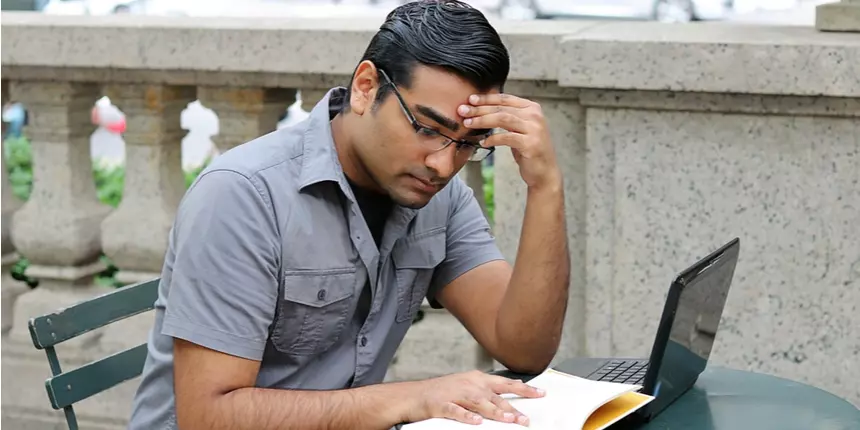 How to prepare for NCHMCT JEE 2024 in 1 month: Preparation Tips & Strategy
If you have already filled out the NCHM JEE application form and are only a month away from the test date, this article will provide you with all the information you need to successfully pass the exam in a short amount of time. Keep reading to discover the best tips and tricks for acing this hotel entrance exam and achieving a high score.
Read more -
NCHMCT JEE Exam Pattern 2024: Highlights
| | |
| --- | --- |
| Subjects | Number of questions |
| English Language | 60 |
| Aptitude for Service Sector | 50 |
| General Knowledge & Current Affairs | 30 |
| Reasoning & Logical Deduction | 30 |
| Numerical Ability & Scientific Aptitude | 30 |
| Total | 200 |
Best Ways to Prepare for NCHMCT JEE 2024 in the last 30 days
Passing the NCHM JEE 2024 is the first step towards achieving your dream career in hotel and hospitality management. By successfully passing the exam, you will have the opportunity to attend top-level IHMs in India. These prestigious institutions offer excellent placement opportunities by inviting major hotel brands to their campuses. So, it is important to keep your long-term goals in mind and focus on why it is crucial to pass the NCHM JEE 2024, even if you only have one month left to prepare. Here are some tips for preparing for the NCHM JEE in the last month.
Popular Online Hospitality Courses and Certifications
Recall the exam pattern before you start preparing
The first step in preparing for the NCHMCT JEE 2024 is to familiarise yourself with the exam format. It is important to review the NCHMCT JEE exam pattern 2024 so that you have a clear understanding of which sections to attempt first and which to save for last. According to the exam pattern, candidates must answer a total of 200 questions. The Quantitative and Reasoning sections tend to take the most time, so it is recommended that candidates approach the question paper strategically. You can allocate less time for the English and General Knowledge sections, as the Quantitative Aptitude section requires more time to solve numerical questions.
Prioritise important topics and take them first while preparing
Based on the advice and recommendations of last year's top performers and experts, we have compiled a list of important topics that every candidate should cover while preparing for the exam. These topics have been carefully selected to help you maximize your chances of success.
For Reasoning and Logical Deduction:
Series and Semantic Classification

Symbolic/Number Analogy

Venn Diagrams

Puzzles

Mirror Image

Ranking

Number Series

Coding and decoding

Problem Solving

Data sufficiency

Statement and Conclusions
For Numerical Ability and Analytical Aptitude
Decimal and Fractions

Relationship between numbers

Ratio and Proportion

Square roots

Averages

Number System

Interest (Simple and Compound)

Time and distance, Time and work

Use of Tables and Graphs: Bar-diagram, Pie-chart
For the English Language section
It is important for candidates to note that while the topics listed are crucial for success, there are other topics included in the NCHMCT JEE 2024 syllabus that should also be covered. However, focusing on these key topics can help you effectively prepare for the exam within the limited time frame of one month.
30 Days NCHMCT JEE Preparation Plan
Don't worry about preparing for the exam in the last month. We have created a detailed study plan that covers all the important topics, so you can be sure that you will be ready for the exam on time. This schedule is designed to help you stay focused and organized as you approach the test date. By following this plan, you can effectively prepare for the exam and maximize your chances of success.
Study Time-Table for One Month Preparation
| | | |
| --- | --- | --- |
| Section | Time Duration (In this duration, solve/learn all the questions by following the proper methods and formulas) | Time for Revision (In this duration, only revise the short tricks or formulas for concerned topics) |
| Reasoning | 2.5 hours (1 or 1 and half Topics) | Revise all the learned formulas or questions for 15 minutes |
| General Knowledge | 1.5 Hours (Best Study in Morning Hours) | 15 Minutes Revision |
| Quantitative Aptitude | 4 Hours (Cover 1 Topic) | 30 minutes for Revision |
| English | 1 Hour (You can study whenever you want to relax your mind) | 15 minutes of Revision |
Daily Section Wise Time Management Plan
Candidates who are preparing for the NCHM JEE entrance exam should be aware of the section-wise preparation tips for the NCHMCT JEE. It is important to take breaks during your study schedule and to divide your study hours into different time slots. However, it is beneficial to dedicate these hours to your study tasks each day. By following a structured and focused approach, you can effectively prepare for the exam and maximize your chances of success.
Points to be noted:
It is important to note that the last month before the NCHM JEE exam should be dedicated to revision.

Candidates can use this time to review the entire NCHM JEE syllabus thoroughly. In the last week of exam preparation, focus on quick revision techniques.

To aid in quick revision, you can create short notes or cheat sheets containing formulas and shortcuts.

Spend 20 days wisely revising these topics, and dedicate the remaining 10 days to quick revision for the NCHM JEE 2024 conducted by the National Testing Agency.
Students Also Liked
Learning Tricks for Each Section
To achieve success, candidates must push themselves to make efforts and dedicate their entire time. Many of you may face challenges in understanding the topics and deciding the right method to prepare for the exam. Let's explore some shortcut tricks that can be adopted for each section.
General English
In order to excel in English, it is important to incorporate the language into your daily routine. Communicate with friends in English, speak in English, and read English materials such as newspapers, novels, and online articles.

The grammar section can be challenging, so it is important to practice regularly to improve your skills.

Taking mock tests or other online assessments can also help you enhance your English proficiency.

Focus on expanding your vocabulary by learning and understanding 10 new words each day.
Reasoning
The Reasoning Section contains some of the simplest questions, making it a high-scoring section.

Reasoning questions typically take less time to solve than Aptitude questions, so you can choose to tackle them first and then move on to the QA questions, or you can save them for last after completing the rest of the paper.

This section tests your mental ability and requires quick thinking rather than relying on formulas.

To improve your reasoning skills, focus on enhancing your concentration and critical thinking abilities so that you can easily tackle even the trickiest questions.
Quantitative Aptitude
The Quantitative Aptitude Section consists of basic mathematical questions, so it is important to learn and understand all the relevant formulas and shortcut tricks to solve them efficiently.

The QA section requires time and effort to master, so it is important to develop a strategy to save time during the exam.

One approach is to analyze the entire paper, understand the nature of the questions, and try to avoid lengthy questions in favor of shorter, less time-consuming ones.

To excel in this section, candidates should focus on practicing selected topics and honing their skills.
General Awareness
For this section, it is important for candidates to focus on both static GK questions and topics related to hospitality, including new discoveries and hotel chains. Since there is a separate section for service sector aptitude, candidates can concentrate on studying current affairs and GK from the last three months.
Stay on High energy spirit
No matter how well-prepared you are, your composure during the three-hour exam is crucial in determining whether you will qualify for the NCHMCT JEE 2024 exam. So don't lose hope or faith in your abilities. Have confidence that you can accurately and timely answer all the questions. Eating well, sleeping well, and staying stress-free are vital keys to success in this exam.
Quick Links -