NCHMCT JEE 2019 Exam Analysis
NCHMCT JEE Exam Analysis 2019 - Students who appeared for NCHMCT JEE 2019 which was conducted on April 27 for three hours from 9:30 A.M. to 12:30 A.M. can go through exam analysis. The exam day analysis of NCHM JEE 2019 will give you a fair idea about the difficulty level of the exam, types of questions asked and weightage assigned to particular topics or sections.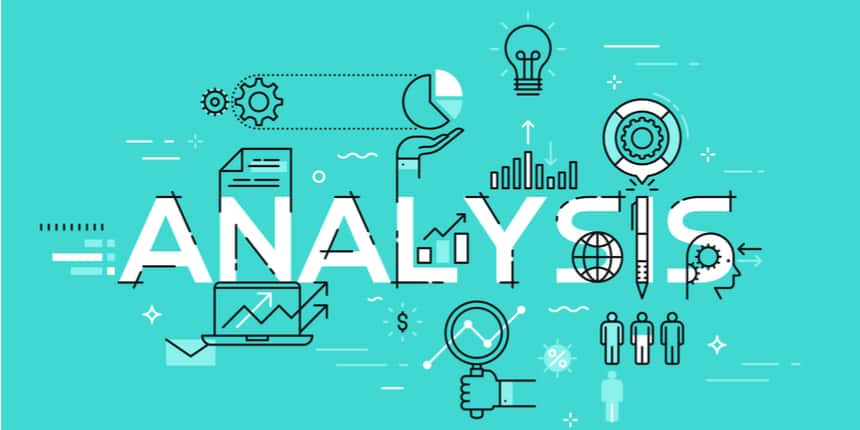 The exam is conducted to shortlist candidates to offer them admission in some of the best colleges in the country. Post exam , the team of Careers360 interacted with students to know the types of questions asked in each section. According to NCHMCT JEE exam analysis 2019, Numerical and Maths sections were difficult while English and other sections were easy for them. Go through the exam analysis of NCHMCT JEE to get a fair idea about the total number of questions that were asked in different sections of the entrance exam.
Latest : NCHM JEE Answer Key 2019 will be available soon.
NCHMCT JEE Exam Analysis 2019
| | | |
| --- | --- | --- |
| Sections | Difficulty Level | Number of Questions |
| English Language | Easy | 60 |
| Aptitude for Service Sector | Easy | 50 |
| General Knowledge and Current Affairs | Easy | 30 |
| Reasoning and Logical Deduction | Easy | 30 |
| Numerical ability and scientific aptitude | Difficult | 30 |


NCHMCT JEE Exam Analysis 2019 - Questions asked in the Exam
Questions from Numerical Ability
1. Selling price of 50 article = cost price of 40 articles. What is less or gain percentage?
2. What fraction of an hour is a second?
3. Ration between two numbers is 3:4, their sum is 490. What are the numbers?
4. Average salary of 30 employees = Rs. 4,000. After adding managers' salary, average becomes Rs. 4300. What is the mangers' salary?
5. Average of all the prime numbers between 30 and 50. If a:b=3:4, b:c=4:7, then what is a+b+c/c?
6. 90% of the students who were present, 20 students were absent. What is the total number of students?
7. What is the lowest common multiple of 24, 36 and 40?
Questions from Logical Reasoning
1. AK, EO, IS ---------, QA, UE
2. Anaemia: Blood::Cataract:?
3. Horse:Neigh::Jackal?
4. DCXW, FEVU, HGTS, --------------
5. Melt:Liquid::Freeze:?
6. 6,14, 24, 36, 50, 66,84,103,126. Which is the correct number?
Questions from General Awareness
1. What is the National game of Australia
2. Which Mughal emperor imprisoned his father Shah Jahan?
3. Who is the first Chinese visitor to India
4. What is the percentage of blood in human body?
5. What is a barometer used for?
6. Where Pepsins and Renins are found ?
7. Of Ph is greater than 7, solution is?
8. Who was given Golden Ball award in FIFA 2018?
NCHMCT JEE Exam 2019 Marking Scheme
The marking scheme for NCHMCT JEE is shared by National Testing Agency. The total marks allotted to the exam is 100 and the types of questions asked are objective. As per NCHMCT JEE 2019 marking scheme, four marks will be awarded to every correct answer from each section while 1 mark will be deducted for every wrong answer.
NCHMCT JEE 2019- Section- wise Exam Analysis
The section-wise NCHM JEE exam analysis of questions asked in the exam will be updated once the exam is over. The candidates qualified can secure admission in any one of its 63 participating institutes, which comprises 21 central government institutes, 21 state government institutes, 21 private institutes and 1 public sector undertaking institute. More than 8,000 seats will be offered across the participating institutes of NCHMCT JEE 2019. Read below to know the detailed analysis of NCHMCT JEE 2019 section-wise
English Language

Aptitude for service sector

General knowledge and current affairs

Reasoning and logical deduction

Numerical ability and scientific aptitude
Candidates can check the result of NCHM JEE 2019 on May 15. Students can check the result in online mode by entering the requisite details. The result will be announced in the form of a merit list, which will consist of candidate's score. Students will be shortlisted based on the minimum qualifying marks prescribed by National Testing Agency.
NCHMCT JEE 2019 cutoff is the minimum marks that is mandatory for candidates belonging to different categories to obtain to get admission. The parameters that are considered while determining NCHM JEE cutoff 2019 is the difficulty level of the entrance exam, total number of seats available, number of candidates appeared for the exam and past years cutoff.
NCHM JEE Selection Process 2019
As part of NCHM JEE 2019 selection process, candidates will be shortlisted for admission based on the rank they will obtain. The merit list will be prepared based on rank secured by candidates. Students who will score high, will be given preference.
Questions related to NCHM JEE
Showing 692 out of 692 Questions