Diploma in Aviation: Eligibility, Syllabus, Career, Scope, Salary
Diploma in Aviation: Diploma in Aviation course is a full time diploma course that deals with the management of airports and aviation. The duration of this course can vary from six months to one year. This aviation course is designed in a way so that the candidates get equipped with all the knowledge and professionalism that is required by the aviation industry of the present time. The skills like IT, problem-solving, etc, are polished in candidates so as to make them industry-ready. The minimum eligibility required to pursue a course is 10+2 or equivalent from a recognized board. The admission to the course is granted on the basis of score in 10+2 followed by the personal interview. Both hospitality and aviation are the part of travel and tourism. Being the two branches of the same tree, both of these are widely interconnected. Every department of aviation that deals with customers needs hospitality. Let us read in detail what is diploma in aviation, eligibility to pursue this course, syllabus, aviation jobs, career and aviation management salary.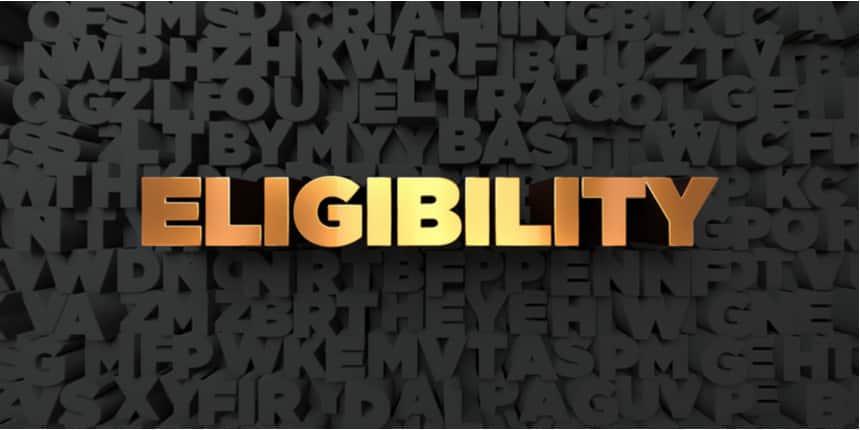 Read More-
Diploma in Ground Staff & Cabin Crew Training
Why Choose Diploma in Aviation?
A diploma in aviation provides you an opportunity to be selected as either a cabin crew or as a ground staff by prominent airlines. Not only this, it can even give you a chance to work with famed hospitality and travel companies, domestic as well as international. This course also equips the student and provides all the necessary skills required for meeting the employment in the airport. Candidates get to have an adequate knowledge about the professionalism required in the Airport Industry. It helps the students to learn about airport management, Airport Security, Airport Planning, Passenger Forecasting, and Safety and Security.
Diploma Course in Aviation: Overview
| | |
| --- | --- |
| Particulars | Details |
| Course Level | Undergraduate Diploma Course |
| Duration | 6 months- 1 year |
| Eligibility | At least 50% marks in 10+2 exams |
| Admission Process | Merit Based |
| Course Fee | Rs. 60,000- Rs. 1,00,000 |
| Average Starting Salary | Rs. 2,50,000 |
| Top Recruiting Companies | British Airways, DHL, Essar Shipping, GMR, InDigo etc. |
| Job Positions | Cabin Crew, Aircraft Dispatcher, Airline Station Manager etc. |
Diploma in Aviation: Eligibility Criteria and Admission Process
The basic eligibility to pursue a course of diploma in aviation sector are:
The candidate must have passed class 10+2 or equivalent from a recognized board

A candidate must have secured at least 50 percent marks in class 12
Admission process:
Admission to the course is based on the score that is obtained by the student in the 10+2. Aspirants of the course are required to fill up the application form either online or offline and direct admissions are being granted by the University/college offering the course. After the selection on the basis of merit, candidates are called for a personal interview round.
Syllabus and Course Description of Diploma in Aviation
The hospitality and tourism courses after class 12 are provided by a number of top institutes in India. Diploma in Aviation course may have a varied syllabus across different colleges. Though there are some of the common subjects and topics under this course that are compulsorily a part of curriculum in most of the colleges. Candidates can check the detailed aviation diploma syllabus from the table below:
Course Curriculum
Mathematics

Physics

Effective Communication

Operations Planning

Mathematics for Engineering

Engineering Cost Decisions

Organizational behavior

Statistical Methods for Engineering

Cognitive Process and Problem Solving

Aerodynamics and Propulsion

Effective Communication

Distribution and Transportation

Introduction to Programming

Avionics System

Organizational behavior

Aircrafts System

Cognitive Process and Problem Solving

Airline Operations

Introduction to Programming
Diploma in Aviation: List of Colleges and Course Fee
There are a number of good colleges in India offering diplomas in aviation courses. The course fees for the Diploma in Aviation may vary based on the university/college offering the course. The course fees range from INR 60,000 to INR 1,00,000 per annum. The list of colleges offering aviation diploma are:
Indian Institute of Aeronautics, New Delhi

International Institute of Aviation, Bangalore

Institute of Aviation and Management, Bangalore

Indian Aviation Academy, Mumbai

Academy of Aviation and Engineering, Bangalore

Trade Wings Institute of Management, Bangalore

Hindustan Aviation Academy, Bangalore

Vasundhara Aviation Academy, Bhopal

Noida International Academy, Noida

Buddha Institute of Aviation Technology, New Delhi
Career Prospects for Diploma in Aviation
The graduates of the diploma in aviation have huge career scope in hospitality. Though it is rightly believed that a graduate degree adds more value in future rather than diploma courses, still skilled candidates can make a career through it also. The candidates possessing a Diploma in Aviation are hired as the Aircraft dispatcher, Airline executive/manager, air station manager, cabin crew, Air Traffic control officer etc. The major areas of employment are Airline terminals, airline industry, airline control rooms etc. The average salary offered to such professionals ranges between Rs. 3 to 6 lakhs which increases with an increase in expertise.
The various job profiles along with the job description and aviation management salary are given below:
Airline Executive: The job profile includes maintaining and managing customer files and accounts.
Average Salary: Rs. 3,00,00

Airport Terminal Duty Manager: The terminal duty manager runs the airport terminal such that the staff, passengers and facilities run smoothly and efficiently.
Average Salary: Rs. 3,50,000

Aircraft Dispatcher: He/she assists in planning the flight paths and keeping a check of the aircraft's performance in all kinds of climatic situations.
Average Salary: Rs. 5,00,000

Air Traffic Controller: He/she issues guidelines for the landing and takeoff of flights to the pilots.
Average Salary: Rs. 6,50,000
Thus a diploma in aviation course has a good career scope and there are various employment areas where a candidate can work in.
Also Read-
Air Hostess Training Admission Procedure
RGNAU Admissions: Courses, Eligibility Criteria, Fees
Frequently Asked Question (FAQs) - Diploma in Aviation: Eligibility, Syllabus, Career, Scope, Salary
Question: What is the duration of a diploma in an aviation course?
Answer:
The duration of the course is six months to 1 year.
Question: What is the eligibility requirement for a diploma in aviation?
Answer:
A candidate must have passed class 10+2 with at least 40 percent marks from a recognized board.
Question: Is there any entrance exam conducted for selection?
Answer:
No, the selection is purely on the merit basis of class 10+2 marks.
Question: Is aviation a part of hospitality and tourism?
Answer:
Yes aviation is a part of the hospitality and tourism sector.
Question: What is the average course fee of a diploma in aviation?
Answer:
The average course fee is between Rs. 60,000 to Rs. 1,00,000 per annum.