5 Celebrity Chefs and How They Made it Big
5 Celebrity Chefs and How They Made it Big- India is a country with full hearted traditions, full of cultural heritage and talent overabundance. From famous artists like M.F. Hussain, and great singers like Lata Mangeshkar to inspirational entrepreneurs like Dhirubhai Ambani and L.N. Mittal. But today, we're going to honour chefs who've made India proud. Their unique methods of cooking have put India on the global culinary map. These Indian chefs must be celebrated since they have created history in their own way. A food without a chef is like a diamond without polish which makes it just a piece of carbon and who wants that on their fingers?Hailing from the land of spices, we have some of the best chefs in the globe produced by India, who with magic turn copper to gold like the old Midas. Some of these have passed from the best culinary arts colleges of India. Take a peek at India's finest culinary masters loved all across the world.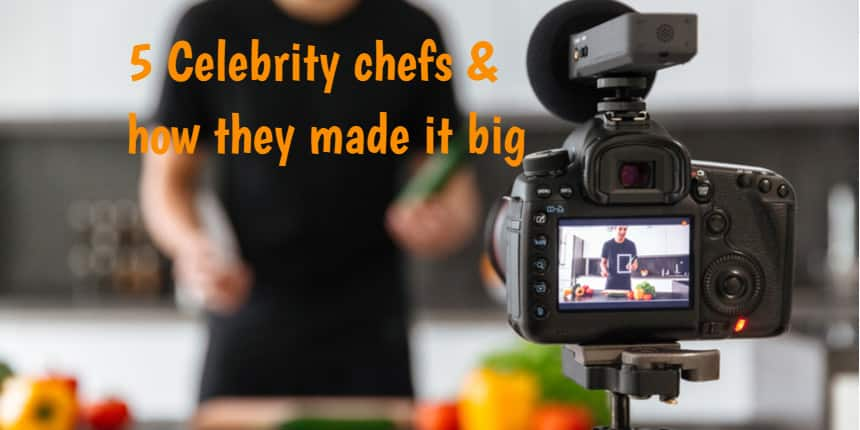 Also read- Important Chef Qualification and Skills
Sanjeev Kapoor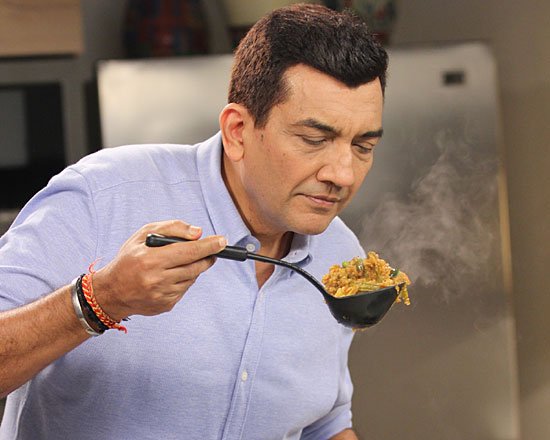 Kapoor was born in April 1964 in Ambala and spent his childhood in multiple north Indian cities. He started in the hospitality industry in 1984 with a Diploma in Hotel Management from the Institute of Hotel Management Catering & Nutrition, Pusa, New Delhi. In 1992, a year after cable television entered India, Kapoor began hosting Khana Khazana, an Indian cooking show that became so successful that it became the longest-running TV show of its kind in Asia. In the pre-Google and YouTube era, Kapoor's success rested on his ability to simplify complex recipes and his knowledge as a chef for an entire generation of home cooks, as well as engage the audience with his easy charm. He started his career as a kitchen trainee with ITDC in 1984 and thereafter worked with many large and established hotels and hotel chains. Over the years, he has built a large business empire, which includes a chain of restaurants, a range of cookware and appliances called Wonderchef, a line of ready-to-eat meals, and a 24-hour channel, Food Food. He has also authored hundreds of cookbooks and endorsed numerous brands. His website claims to have over 10 million views a month, while his youtube channel has over million subscribers.
Vikas Khanna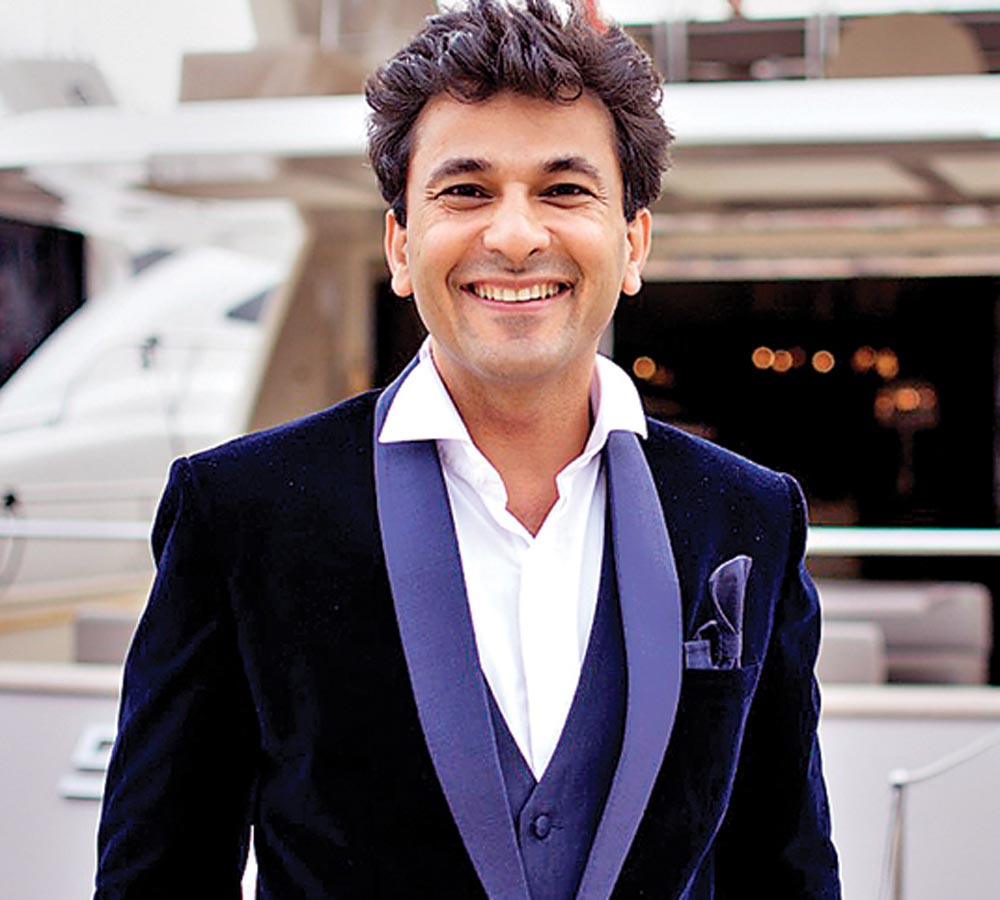 Chef Khanna is one of the most renowned Indian chefs. Vikas Khanna was born in Amritsar, though now he is based in New York city. This must be unknown to many readers that he was born with misaligned feet and wasn't able to run until he was 13. He is considered as the humble chef in the culinary field. He began his journey in his grandma's kitchen in Amritsar. He was inspired by his mentor Sagar Rajani who loved to cook, and his kitchen became a part of his foundational training.
Khanna was innovative and started developing recipes from a very young age and opened Lawrence Gardens Banquets to host weddings and family functions when he was 17. He graduated from the Welcomgroup Graduate School of Hotel Administration wherein as part of his internships/training sessions he worked under renowned chefs of hotels such as Leela Kempenski, Oberoi Sheraton, Taj Group of Hotels etc. Vikas Khanna also received an honorary doctorate at GD Goenka University as a recognition for his outstanding work in culinary art philanthropy, altruism and humanitarianism and his global reach as a chef. He has also studied at Cornell University, Culinary Institute of America and New York University.
He has worked with a lot of best food experts around the globe, including Gordon Ramsey, and Bobby Flay. Moreover, in New York he runs his own restaurant named "Junoon". He has additionally arranged a dinner for US President Barack Obama. In 2011, People magazine named Khanna in the list of Sexiest Men Alive and also referred to him as "The Hottest Chef of America." He has earned many awards including GQ India Man Of The Year, 2012.
Know more- Oberoi STEP 2020
Tarla Dalal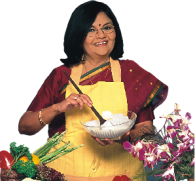 Chef Tarla Dalal (June 1936 – 6 November 2013) was a food author, culinary expert, cookbook writer and host of cooking. Her first cookbook, The Pleasures of Vegetarian Cooking, was distributed in 1974. From that point forward she composed more than 100 books and sold more than 3 million copies. She additionally ran the biggest Indian site for a magazine, Cooking and More. Her cooking shows included The Tarla Dalal Show and Cook It Up With Tarla Dalal. She died on 6 November 2013 after a heart attack but ranked among the famous best chefs in India. When asked by a leading daily on whether she was always a good cook from childhood she was quoted to say, "I was 20 years old when I got married and could cook only DBRS." When asked what was DBRS? She replied – Dal Bhat Roti Sabzi. She started learning to cook like every other young girl and went on to become one of the most recognisable faces in India when it came to cooking.
One of the most popular and celebrated chefs in India, Tarla Dalal started her cooking career in 1966 when she started taking cooking classes at her home. Her cooking skills and guidance were widely applauded by people and you could often hear people say – "If you want to get your daughter married, send her to Mrs. Dalal's classes." With motivation from people around her she authored her first cookbook in 1974 called The Pleasures of Vegetarian Cooking which went on to sell more than 1,50,000 copies. She has penned down a total of 170 cook books which have been translated in Hindi, Marathi, Bengali, Gujarati and even in Russian and Dutch.
Also read- Career in Hospitality Management
Anjum Anand
Anjum Anand was born in Kolkata. She was first keen on music than cooking and worked as a drummer in some rock groups before starting his culinary profession. She went to a cooking school in Trivandrum and worked day night to get recognition as top ten chefs in India. She started working as a student with Taj Group. Anand later left the Taj Group to seek a professional degree in Bangkok, where she started working at Red eatery that spent time learning more Indian food. She served as the primary culinary expert of Indian with Ferran Adrià's group at el Bulli furthermore started working at different eateries in Bangkok. Anand's was disappointed in light of the fact that the organizations "simply didn't need anything diverse then regular meals". This disappointment drove her to propose to a few companions that she open his own restaurant, Gaggan. Now she is considered among the best top 5 celebrity chefs in India.
Rashmi Uday Singh
Her claim to fame was when she became the first author in India to pen down a city restaurant guide in 1997. She also went on to write the first ever "Nightlife guide to Mumbai" and recently was in the headlines for authoring the world's first vegetarian guide to Paris. Award winning author, Rashmi Uday Singh, completed her BA English honours from LSR after which she pursued LLB from Government Law College (Mumbai University) followed by joining Jamnalal Bajaj Institute of Management, Mumbai University and then completing her diploma in journalism from Bombay School of Journalism. Rashmi is an IAS officer of the 1977 batch and worked at the Indian Revenue Service as a deputy commissioner and quit her post after 15 years to follow her passion to be part of the newsprint and television industry for which she went on to train with BBC in London. She has written around 34 books on people, nightlife and food. She also regularly hosts shows on television and even writes columns on a regular basis for Chennai Times and Bombay Times.