3 key Benefits of Hospitality Management Career in India
3 key Benefits of Hospitality Management Career in India: Hospitality Management is one of the booming careers in India. This is all relevant with the famous tradition in India and Indians live by their code of "Atithi Devo Bhava" due to which hospitality and catering to the needs of guests will always be in business. This sector adds to the development of hospitality and travel, tourism in India. If you are looking to cement yourself in the hospitality management career in India with a hospitality degree course, you would wonder about the different choices available and where to pursue your education. The training and skill set required to enter the top names in the hospitality sector requires a top class education from top hotel management institutes. Before you dive into taking up a hospitality management course, here are 3 key benefits of a hospitality management career in India. Let us have a look.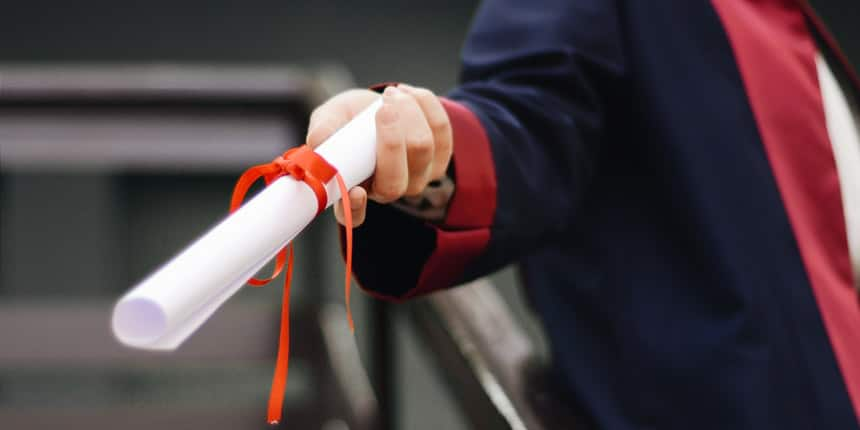 What is Hospitality Management?
Hospitality management is a detailed study of the hospitality and hotel industry including the travel and tourism sector. A hospitality manager looks after the administrative tasks of a resort, hotel and casino chain. He or she may ensure that a hotel is adhering to state regulations.The ethics required for understanding the industry are acquired by your hospitality management degree. For example, it is necessary to have a knack in order for sustenance of your resort chain, cutting down the cost expenses and giving people a wonderful experience at the same time. All this you will learn through your hospitality management degree.
Let us dive into some of the top hospitality management courses that are offered in India.
List of Hospitality Management Courses
The hospitality and hotel management course list is wide-ranging from degree courses to diploma and certification courses. From among these many courses, which hospitality or hotel management course after class 12 must be chosen is the factor that determines your success the most.
Top Hotel Management courses (UG) :
1. Bachelor of Hotel Management (BHM)
2. Bachelor in Hotel Management and Catering Technology (BHMCT)
3. BSc in Hospitality and Hotel Administration
5. BBA in Hospitality, travel & tourism
6. BBA in Hotel Management
7. Diploma in Hotel Management
Top Hotel Management courses (PG) :
1. Master of Hotel Management (MHM)
2. Master in Tourism and Hotel Management (MTHM)
3. MBA in Hotel Management
4.MBA in Hospitality Management
5. MSc Tourism and Hospitality Management
6. MBA Hospitality
3 key benefits of a hospitality management career in India
Listed below are the three key benefits of a hospitality management career in India. Candidates get to work in various sectors and have the chances of getting a territory where you can climb the ladder to a managerial role chaperoned by more responsibilities, along with a higher salary
Career Advancement
The hospitality industry takes in approximately $3.5 trillion per year in terms of gross economy worldwide. This is a fair enough reflection of what the industry has to offer. From big hotel chains to resorts, a rightly chosen career in the hospitality sector can help you lead into countless possibilities. Often quick growth is observed from an entry level executive to a management staff.
Entry Level Job Option
Unlike many sectors where your past experiences are kept before you, opting for a hospitality management career in India would offer you a wide range of career opportunities fresh out of your institute with proper training. This is a key as the hospitality sector often values a strong work ethic, quality service and a great personality more than just experience.
Opportunities to travel
Traveling!!! That's the beauty of this industry. Whether you work in hotels or events in the sector, there are jobs opportunities up for grabs in Hospitality across India. This may vary from the courses you've studied, your focus or specialty and the exposure received during training.
Different Work Sectors in Hospitality Management
Club Management

Hotels and Restaurants

Hospital Administration and Catering

Airline Catering and Cabin Services

Guest Houses

Cruise Ship Hotel Management

Forest Lodges

Hotel & Catering Institutes

Catering departments- shipping companies, banks, armed forces, and railways

Hotel & Tourism Associations
Conclusion: More and more high school graduates and college-educated adults are discovering the benefits of a career in the hospitality industry. Indeed, hospitality management careers offer a fun and challenging work environment, they make it possible to travel and work in cities around the world, and they expose workers to many different people and cultures. And there are other, more factual reasons to choose a hospitality management career: it's a growing employment sector that offers good security and opportunities to advance in a career for the future.