How to Get Hotel Management Internship Abroad?
How to Get Hotel Management Internship Abroad?: Looking for international hospitality internships and standing apart from the crowd? This is for sure that an hotel management internship abroad will help you discover and refine your skills within the industry. But how to get a hotel management internship abroad? While most of the top hotel management colleges both private and government arrange internship/industrial training for their students, it could be more interesting if one steps out of their comfort zone and starts finding their own hotel management internship. Definitely, it would be a hard or an easy task depending on the internship depending on your type of profile in the hospitality sector, however, it is not an impossible thing. Overseas internships give any student the much needed global exposure. However due to lack of information, students fail to apply for the same. Read the article below to know more on how to get a hotel management internship abroad.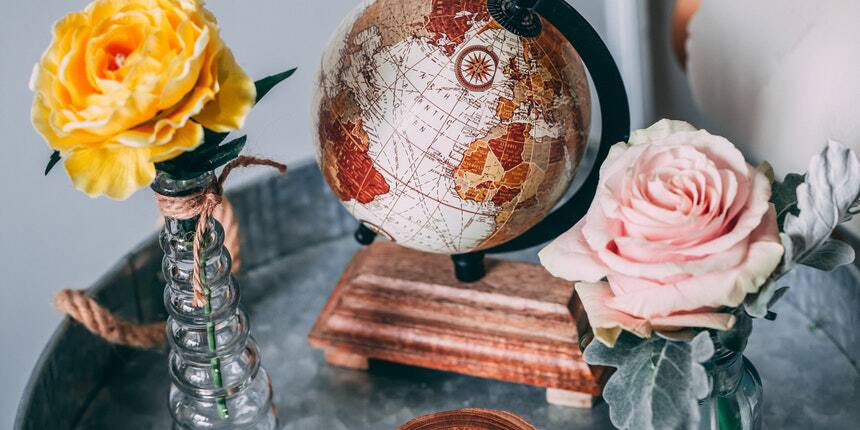 Hotel Management Internships Abroad: Top Locations
There are plenty of good places to intern abroad, however, the below listed locations are the best for hotel management internships abroad.
New York City: New York's growth and much of its appeal can be traced to its rich history of accepting diverse cultures. New York has made a name as an international hub for multiple industries and pursuits in hospitality management. An internship in NYC will set you apart from the crowd. Most of the top 5 star hotels in India that offer the highest package to hotel management graduates have set up their branches in NYC, confirming its strategic importance.
France: France is the most visited country year after year . The place is bound to make you learn something new everyday and fine tune your hospitality skills while interning in France in hospitality. Candidates can go for the famed city of Paris, with daily picture-perfect views of the Eiffel Tower or Seine River, or seek an hotel management internship outside of the city, in a quieter but just as charming French locale.
Italy: Italian cuisines are world-famous, whether from wine, gelato, and pasta to the richness of the art and architecture to the friendly outgoing spirit among locals, Italy welcomes everyone with open arms. A hospitality internship in Italy is the perfect way to experience the warmth and excitement of this beautiful southern European country, along with taking productive steps toward a bright hospitality career in the global world with professional work experience
Thailand: Thailand is a hot list destination (in popularity and climate) that could have you interning somewhere along the shores of the south, the iconic temples of the north, or within the cheerful chaos of the capital city, Bangkok. Perfect your customer service skills amongst the best of them in the Land of Smiles.
How to Get Hotel Management Internship Abroad: Steps
Hotel Management Internship Abroad can be obtained via three ways:
Apply on Hotel Career Websites

Make right connections on LinkedIn

Call the hotel directly ( The most effective way)
Procedure to get international hotel management internship
Get the detailed insights below on the procedure to obtain international internships.
Apply on Hotel Career Websites
Almost all the top hotels in India and abroad have their official websites. Candidates need to begin their search by visiting the official webpage and applying for the vacancy. Take an example of Hyatt Hotels then their career website is Hyatt.jobs and search for "Internships" and apply to that specific job by creating a profile on their career page.
Make right connections on LinkedIn
So when it comes to LinkedIn, the first step is creating the best profile and then having some influential connections in your list. Make a robust profile by completing every section and start making connections. Also if you have an incomplete LinkedIn profile with not so professional photo, you are less likely to be taken seriously. In order to add work experience and certifications in your profile, opt for summer or winter internships to add to the specific section. In case you have volunteered for non-government organizations or any organization, make sure you add it. You can actually personalize your every connection so that the chances to get your request accepted will be more than just sending connections to anyone.
Call the hotel directly
Contact each and every hotel and get leads from them and then start selling yourself. Many hotels do not post their internships online and there could be a good chance for you to land an internship very easily and shortly.
Quick Checklist before Contacting a Hotel:
Keep a pen and paper always with you in order to write down important instructions from HR personnel

Make a list of countries/ cities that you want to work in. It must be noted that this thing must not be taken as a fun part but be realistic. Only opt for those countries where your passport can get a work/ intern visa

Once a country is in your mind, make a list of at least 25 hotels in its capital city or anywhere in the country.

Get a VOIP service or use WeChat Out to make IDD call, it's pretty cheap and if you have a good connection then it will go smooth
Once you have sent your profile to the prospective employers, wait and follow up and meanwhile prepare for basic interview questions. Hence this is how you can walk on the path of applying for a hotel management internship abroad.
Frequently Asked Question (FAQs) - How to Get Hotel Management Internship Abroad?
Question: Is it possible to apply for a hotel management internship abroad?
Answer:
Yes, it is possible.
Question: What are some of the top locations for abroad hotel internships?
Answer:
Some of the top locations are New York City, France, Italy, Thailand, etc.
Question: What are the three ways to apply for international hotel internships?
Answer:
The three ways are apply on hotel career websites, make right connections on LinkedIn, call the hotel directly.
Question: What should be taken into consideration while making a list of countries/cities to work in?
Answer:
Only opt for those countries where your passport can get a work/ intern visa.
Question: What if a hotel doesn't post an internship online?
Answer:
In such a case, candidates can call the hotel directly and confirm for the internship availability.