NCHMCT: Grooming quality experts
NCHMCT, the regulator of hospitality education in the country, is also at the forefront when it comes to providing quality training to students.
If you have a passion for meeting people, making friends, creating a web of positive fabric around you, then hospitality management might be the right career for you.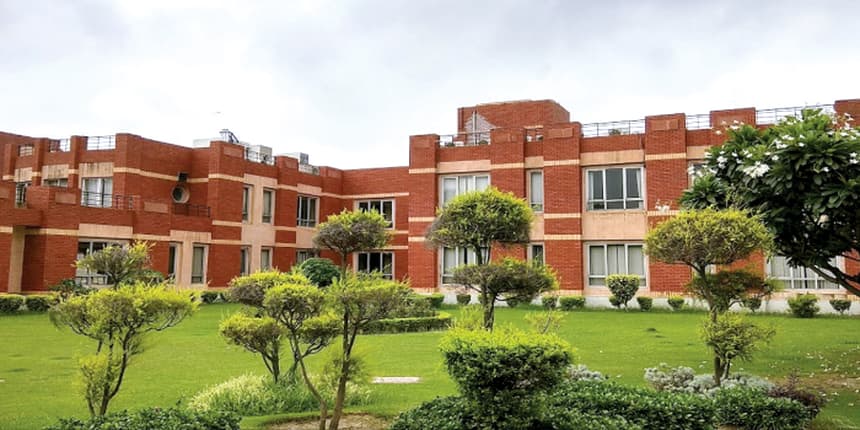 "Hospitality is a sector which teaches one to develop his personality constantly. The best part of the profession is that it not only makes you grow professionally, but it makes you grow personally as well," says Saral Chatterjee, an alumnus of National Council of Hospitality Management and Catering Technology (NCHMCT), who did MSc in Hospitality Administration after working for Hyatt Regency, Chennai.
Growth of hospitality sector
The hospitality sector across the globe has always been witnessing growth and India is no exception. According to India Brand Equity Foundation, the total contribution by travel and tourism sector to India's GDP is expected to increase from Rs. 15.24 trillion in 2017 to Rs. 32.05 trillion in 2028. Travel and tourism is the third largest foreign exchange earner for India. Total employment in the sector is expected to rise to 52.3 million jobs as the government has set a target of 20 million foreign tourist arrivals by 2020 .This has led to a huge demand for professionals in the tourism and hospitality sector.
To perform well in the competitive hospitality business environment, professionals need to acquire a complex set of operational and managerial skills. It's here that institutions like NCHMCT play a big role.
Role of NCHMCT
Just as other regulators in the professional education domains like AICTE for engineering and MCI for medicine, NCHMCT plays a similar role. Set up in 1982, NCHMCT regulates academics in the field of hospitality education and training.
The primary mandate of NCHMCT is to ensure coordinated growth and development of hospitality education through its affiliated institutes. This is to effectively discharge formation guidance and coordination of various types of studies, knowledge and research inclusive of Graduate and Post Graduate studies and Doctoral studies in the field of Food Management. It also includes Hotel Management, Catering Technology, Applied Nutrition and allied skills and crafts. NCHMCT also has the mandate to affiliate institutions dealing with the subject and prescribe courses of study and instructions leading to examinations conducted by it, among others.
L K Ganguli, Director of NCHMCT, says it took concerted efforts from policy makers and professionals in the field to make students aware of the need for professional qualifications to excel in the field. "It was a concerted effort to raise the awareness and it definitely improved in the last ten years," said Ganguli.
The autonomous body under the Ministry of Tourism, Government of India, presently has 21 central Institutes of Hotel Management, 24 State Government Institutes, 14 private institutes and one PSU under its umbrella.
NCHMCT-regulated programmes
Under the ambit of NCHMCT, BSc – Hospitality and Hotel Administration (HHA) has the most demand in the industry, not only in the hotel industry but also in other allied sectors like corporate, retail chains, airlines etc.
Post Graduate programmes in food production are also highly in demand in hospitals, hotels, food chains, confectioneries etc. Other than that, there is Master's in Science, specialising in subjects like teaching, human resource management, sales and marketing management.
Students of hospitality courses undergo internship in one semester during which they are attached to a particular sector. Internship is mandatory for all programmes.
The Master's programme has at least six weeks of internship for the students to get acquainted with the practical aspects.
Two more postgraduate diploma programmes which are very much in demand are the dietetics and hospital tour service programmes. These two are being offered only at IHM, Pusa. Students who successfully complete these programmes get absorbed in hospitals.
On-campus programmes
The programmes that are offered at the NCHMCT campus include certificate and diploma courses besides BSc (HHA), Post Graduate Diploma courses and Master's in Hospitality Administration. The diploma and certificate programmes are of 18 months' duration.
All the courses have related practical classes wherein the students need to complete the component on food production, food and beverage service, bakery and confectionery, human resource management, and front office management.
"We conduct Post Graduate Diploma in two streams, one is in 'Dietetics and Hospital Food service' and the other is in 'Accommodations Operations & Management'. Both the courses are very much in demand," said Anmol Kumar, who teaches at NCHMCT.
PhD programmes
This year NCHMCT has introduced PhD courses in collaboration with Indira Gandhi National Open University (IGNOU). The objective is to provide on - campus opportunities to the interested candidates to undertake advanced studies and research in Hospitality Management, Hospitality Administration, and Teaching.
Students looking forward to taking up the profession of teaching are elated with the introduction of the PhD programme. "I look forward to be a professor, want to be in academics. So I look forward to doctoral studies, and the college is providing such a nice opportunity, and doing this from the Council is really great as it has got all the infrastructure for supporting this kind of programme," said Sharda Devi, an MSc student, awaiting her results.
Eligibility criteria
NCHMCT conducts Joint Entrance Examination (JEE) each year for admission to undergraduate courses in hospitality and hotel administration programmes. The eligibility criterion is 10+2 or its equivalent in any stream with English as one of the compulsory subjects.
The three year B.Sc. programmes in hospitality and hotel administration are offered jointly by the NCHMCT and IGNOU.
Grooming professionals
The institute places special emphasis on grooming students to become the professionals they aspire to be. They are not only imparted knowledge and skills but also trained on the correct attitude, which is much valued in the profession. This makes them fit for any role for which they are trained, in any related sector. "According to me, other industries confine people to a particular sector but in this industry, there is no confinement. It is said that one can fly; the sky is the limit. In today's corporate world, hospitality is something we cannot live without," says Chatterjee.
Career opportunities
The career opportunities in this sector are immense. Hospitality professionals are much in demand in hotels, tourism development corporations and hospitals. They are also sought after by flight kitchens, on board flight services, railway hospitality and catering services, shipping and cruise lines, to name a few. "Students who love travelling can opt for a career in flight kitchen or in shipping and cruise lines," said NCHMCT's Deputy Director, Nar Singh.
A rewarding profession
Besides the glamour quotient, the salaries in the hospitality industry are very attractive and are at par with or better than in medicine or engineering. A person in the managerial position or a Master Chef can earn upto Rs. 4 lakhs per month and it increases with experience.
Facilities also include free tour packages; free hotel stay and basic facilities like medical and accidental insurance. Most of the organisations offer these facilities lifelong, even after the employees retire from service. Some big names like Taj Group of Hotels give pension benefits as well. One can balance his life and profession.
Dr. Mohit Chandra, faculty, NCHMCT rightly says, "For those with an entrepreneurial bent of mind, right attitude coupled with the knowledge gained during their course of study in the domain, the sky is the limit."
Careers360 brings here an exclusive interview with L K Ganguli, who is the Director & Member Secretary of NCHMCT.
The Best Bet For Sure Shot Placements
Q. What traits do you look for in a hospitality student? How do you groom them?
A. Hotel or Hospitality management is not a traditional study system that we Indians are acquainted with. The students must have the attitude to work in the industry. So, during their stay in the campus, we not only work on creating the skill on their job and on their knowledge but also work on creating attitude towards handling their job efficiently. We work on three things specifically, i.e., attitude, skill and their knowledge which will make them perfect in their profession.
Q. Is research on the radar at NCHMCT?
A. Yes, we are coming up with doctoral studies and we already have a tie-up with IGNOU to start research programme in hospitality subjects. We got approval for a fellowship scheme. We will award four to six fellowships of Rs. 25,000 per month for the three-year period. They have to be regular research fellows and they have to continue research from this institute.
Q. What about campus placements here?
A. All the institutes are doing campus placements. So, students in most of the institutes, that is all the central institutes, I will say, are getting 100 percent placement. Some of the state institutes are also doing very good, their students are also getting 100 percent placement. A few institutes have location disadvantage, but at least 85 percent are still getting placed.
Questions related to NCHM JEE
Showing 692 out of 692 Questions