Being the face of the hotel
Personal and professional experiences that define hospitality begins at the front office…
When you walk into a hotel or leave it, the first and last faces that you encounter belong to the front office. Nikhil Chandra, Executive Assistant Manager at Crowne Plaza, Mayur Vihar, who began his career in the front office, opines, "The hospitality industry is all about creating guest experiences and this begins by generating the perfect first impressions at the front desk and the lobby."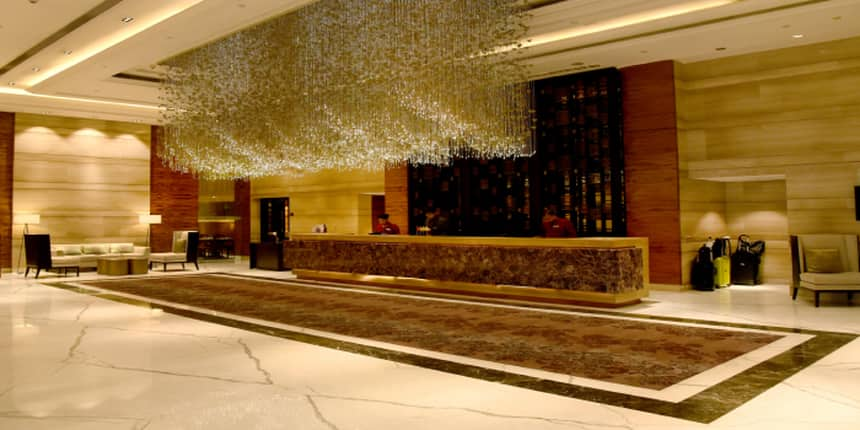 Typically, the front office staff at a hotel comprises bell boys, operators, guest executives and front desk personnel. 
Bell Boys
Recruits often begin as bell boys, assisting guests with their luggage and deliver items like toiletries, stationery, couriers, etc. that may be requested by the hotel guests. Amit Kaushik, Front Office Manager at Crowne Plaza Mayur Vihar, reveals that there is some reluctance among students to do this work. However, speaking from experience, he shares, "I began my career as a bell boy nine years ago. Initially, it was quite frustrating. After completing education in hospitality, one doesn't want to do this kind of work. Often guests don't even acknowledge you. There is also a concern around the social image of this job. But I soon decided to look past these issues."
Operators
Telephones at hotels are always buzzing and operators attend to all the calls that come in from in-house guests and from people outside the hotel. "It's important for operators to know the workings of a hotel, be confident, and effective communicators who can deal with all sorts of queries and callers," says Kaushik.
Guest relations
The faces that one sees in a hotel lobby welcoming the guests belong to guest relations. "Guest relations personnel are only engaged in welcoming guests and remembering them. At our hotel, more than 60 percent is repeat clientele and guest relations personnel are expected to know their names as well as details like their personal preferences and birthdays. So, if a client's birthday comes up when he's at our hotel, members of guest relations will arrange a cake and celebrate it," informs Kaushik.
Front desk
The team at the reception of a hotel is called the front desk. It is responsible for everything from assigning rooms and checking in guests to billing them and seeking their feedback when they leave. 
"Very often, when students first come into the industry, they want to join the front desk. They only see the glamour of being the face of a hotel and greeting its guests, but not the hard work that goes with this. People at the front desk need to stand for long hours with short breaks in between. Quite often, you have a bad day, yet you have to deal with guests and be pleasant with them," says Kaushik.
The head of the front desk is the duty manager, who is responsible for ensuring that guests have a good stay and can become repeat clientele.
Job scope
Good front office members are essentially people's people. It is a skill required by almost every industry. Once someone has got sufficient front office experience, they can work their ways towards managing an entire hotel or even join other service industries.