10 Tips to Crack MAH HM CET 2021 in 30 Days: Know Complete Strategy Here!
10 Tips to Crack MAH HM CET 2021 in 30 Days: If you have a good preparation strategy and study plan, you can easily crack MAH HM CET 2021 in 30 days. Mostly, the 30 day preparation strategy for MAH HM CET 2021 or plan involves revision where learning of new concepts or chapters must be avoided. Even if you face constant setbacks in mocks do not give up on the preparation but do analyse the MAH HM CET mock test. MAH HM CET is conducted in an online mode as a computer-based test. The test is likely to commence in the first week of May 2021. Candidates need to keep in mind that even one month's time is adequate for those who put in the right number of hours to study and follow an appropriate plan. So, a good strategy, time management, relevant preparation material, and mock test of MAH HM CET can help the candidates come out in flying colors. Check here what are the 10 tips to crack MAH HM CET 2021 in 30 days.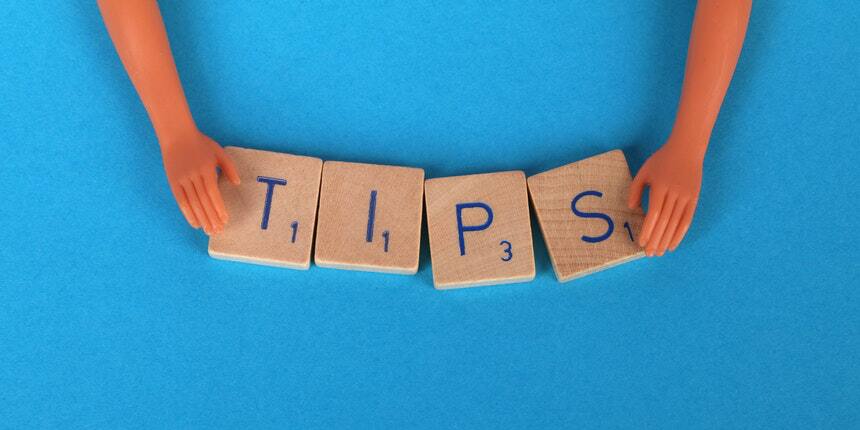 MAH HM CET 2021: Exam Overview
| | |
| --- | --- |
| Particulars | Details |
| Exam conducting body | State Common Entrance Test Cell, Maharashtra |
| Name of the Exam | Maharashtra Common Entrance Test |
| Common Name | MAH HM CET |
| Mode of Exam | Computer-Based Mode |
| Mode of Application Form | Online mode |
| Exam category | Undergraduate level |
| Exam Level | State Level |
| Duration of the exam | 90 minutes |
MAH HM CET 2021: One month Study Time Table
The one month study time table for MAH HM CET 2021 can prove to be very useful for the candidates who have just started their preparation for MAH HM CET 2021.
30 Days Study Plan
| | |
| --- | --- |
| Total No. Of Days Left for the Exam | 30 |
| How Many Hours to Study in a Day? | 7-8 hours |
| Hours to be spent on Reasoning/Day | 3 hours |
| Hours to be spent on English language /Day | 2 hours |
| Hours to be spent on General Knowledge and Current Affairs | 2 hours |
| Revision of Entire Syllabus Completes in | 14 days |
| Total No. of Days for Practicing Mock Tests and Sample Papers | Every Day along with covering the syllabus |
10 Tips to Crack MAH HM CET 2021 in 30 Days
Candidates can follow these 10 tips as a preparation strategy for cracking MAH HM CET in 30 days. Check the tips here:
Beginning is the toughest
Make a habit of waking up at 6:00 am or 7:00 am in the morning and follow the schedule for 14 hours sincerely for at least 20 days. Revise in the morning regularly and keep on performing the same task for a strict schedule. This way your schedule will become your habit. One of the scientific reasons for putting you to a strict plan for 20 days is that our brain receptors are highly active at day time. Once you start following the plan sincerely, your mind will automatically adjust to the timings set by you.
Understanding MAH HM CET question paper pattern
MAH HM CET aspirants must know the pattern of MAH HM CET question paper to fare well in the examination and understand how to answer in the same. For this, they should check the overall and section-wise difficulty level of previous year question papers and analyse them. All this will be an additional help to them in the examination hall.
Focus only on Major Topics
Highlight the topics from MAH HM CET syllabus 2021 and cover only those major topics in the first 15 days out of the 30 days remaining for the exam day. Giving at least 2 hours to each section is essential in order to gain speed and accuracy at the same time. Although there is no negative marking as per the MAH HM CET exam pattern yet it is beneficial for candidates to focus and study only those topics which are scoring.
Get Previous Year Question Papers
Candidates must get previous 10 years question papers. Select a few topics, then try to finish 2 chapters from each of the sections of MAH HM CET everyday. Choose the topics for a day and make sure to attain that particular day's target. To keep things under control, you should also self-assign a mock test in 3 days from the previous year.
Avoid distractions
This is a crucial time to give one's best in order to clear MAH HM CET 2021, thus, there is no scope for distractions. Candidates must give up spending time on their mobile phones or ipads and also surf the internet for entertainment purposes. These distractions might seem fun at the moment or a source of relaxation but they truly risk the admission of candidates in their dream college
Significant Role of MAH HM CET Mock Tests
Mock tests of MAH HM CET 2021 are an indispensable part of exam preparation. If you do not take the mock test, then in such a case you will lose onto solving the questions without facing any difficulty. So, for those who are focussing on one month preparation for MAH HM CET, they must take a mock test almost every day and analyse it as well. The reason is to avoid the mistakes which they are making in mock tests. Also, MAH HM CET 2021 mock tests will enable the candidates to learn new questions of different patterns as well.
Make a clear cut strategy
When preparing for MAH HM CET 2021 in the last 30 days it is important that candidates strategise everything. These strategies include deciding when, what and how to study and also how much to study. Candidates must decide their schedule and study patterns and not just that they must also keep their strategy such that they have enough time for rest and proper sleep too. Preparations for MAH HM CET in 1 month has to be a very smart task on the part of the candidates.
Improve Accuracy by Practice
In the first 15 days practicing what is already covered will be better than wasting time on what is yet to be covered. Candidates must practice as much as possible. Answering 200 questions in 150 minutes is not easy as it is not even a minute per question. Hence, one of the major 10 tips to crack MAH HM CET 2021 in 30 days in order to improve speed of solving questions, good amount of practice is required.
Don't Forget to Revise
Revision is the key to stay confident during the preparation process. You must leave an ample amount of time to revise your subjects. As you finish preparing a topic, you must add to your schedule the day and time when it should be revised before you move on to the next topic.
Maintain your Physical and Mental balance
It has been observed quite often that students neglect their health while preparing for examinations. Not staying physically fit can negatively impact your mental health and might even affect your performance on the exam day. Therefore, you must focus on your mental and physical health by eating well and exercising daily. You must also sleep on time every day so that your body clock works in sync with the time slot of your final examination.
Frequently Asked Question (FAQs) - 10 Tips to Crack MAH HM CET 2021 in 30 Days: Know Complete Strategy Here!
Question: What is the mode in which the MAH HM CET 2021 will be conducted?
Answer:
MAH HM CET 2021 will be conducted in computer-based mode.
Question: What is the duration of MAH HM CET 2021?
Answer:
The duration of the exam is 90 minutes.
Question: How many questions will appear in the exam of MAH HM CET 2021?
Answer:
There will be a total of 100 questions in the exam paper.
Question: What is the advantage of MAH HM CET mock tests?
Answer:
Mock tests stand very crucial in any preparation. You will get to know the eczema pattern, your weak and strong areas, your accuracy and the number of questions you can attempt within the stipulated time. Hence it prepares you for the exam day.
Question: Can MAH HM CET 2021 be cracked in 30 days?
Answer:
As there is no negative marking in the paper, a diligent preparation in one month can surely help you in cracking MAH HM CET 2021.
Questions related to MAH BHMCT CET
Showing 4 out of 4 Questions