How to Prepare for MAH HM CET 2021 in 3 Months: Tips, Guide & Strategy
How to Prepare for MAH HM CET 2021 in 3 Months: The first step towards cracking MHT CET 2021 is getting familiar with the appropriate set of preparation tips and tricks. Preparation for MAH HM CET 2021 in 3 months is not that difficult a task. If you strive hard towards your goal, you can easily crack MAH HM CET 2021 in 3 months. However, just don't allow the stress to get to you, because, the more you stress, the more you panic and through that, the preparation for MAH HM CET 2021 won't go right. It is also necessary for candidates to know that MAH HM CET is not a single hotel management entrance exam for hotel management graduates. MAH HM CET is a hotel management entrance which is conducted as a computer based test for admission to Bachelor of Hotel Management and Catering Technology Course in institutes of Maharashtra accepting its score. There is no one magical schedule to get you those shiny scores. We recommend you to build your timetable and stick to it. The key to success is regularity and to achieve a balance between all the subjects. Check here how to prepare for MAH HM CET 2021 in 3 months.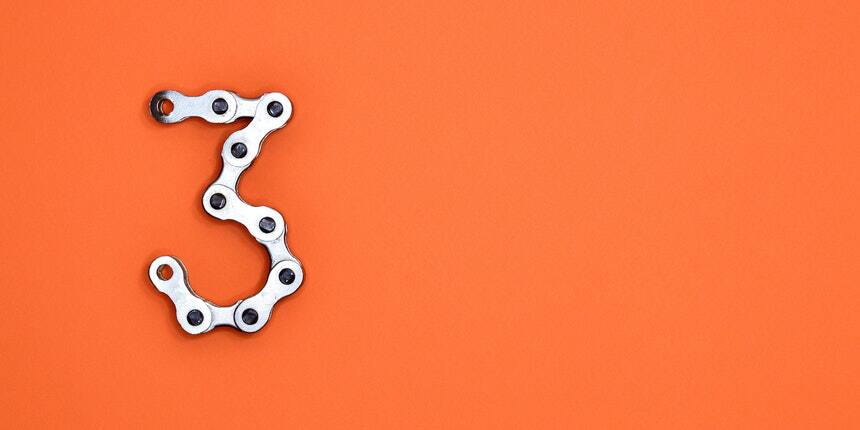 How to prepare for MAH HM CET in 3 months: Exam pattern
Hotel management aspirants who will appear for MAH HM CET 2021 wondering on how to prepare for MAH HM CET in 3 months must be aware of the exam pattern of the MAH HM CET 2021. For the convenience of candidates this has been provided in the table that follows.
MAH HM CET Exam Pattern 2021
Particulars

Details

Mode of the exam

Online

Medium of exam

English

Number of sections

Three namely



English language

Reasoning ( Verbal and Arithmetic)

General Knowledge and Current Awareness

Total Number of questions

100

Duration of the exam

90 Minutes

Type of questions

Multiple choice objective type questions

Marking scheme

There is no negative marking for any incorrect answer.

One mark will be awarded for every correct answer
MAH BHMCT CET Study Plan with Timetable
There will be a total of 100 questions in MAH HM CET 2021 exam. There will be three sections from which the questions will be asked namely- Reasoning (Verbal and Arithmetic), English language and General Knowledge. With three months left, the unique way of revising these topics is by setting up a three month MAH HM CET study plan with timetable. For your reference, we have created a timetable which you can opt to adopt for your study plan.
MAH HM CET 2021 Study Timetable
Time

Particulars/ Details

Total Number of Hours to be Spent for Exam Preparation in a Day

7 to 8 hours a day

Total Number of Topics/ subtopics to be Studied in a Day

2 to 3

Morning Session

Jot down all the important new points you come across while revising.

Cram up all the formulas of numerical ability and tricks that you will be using while solving today's topics.

Attempt two mock tests in the morning session along with rectification of errors and improvement.

As you cover 2 topics in the morning, attempt the maximum no. of questions from the topic you have selected.

Break/Other Activities

Afternoon session

Start revising another two topics and its subtopics.

· Now attempt the mock tests or the maximum practice questions related to those topics.

Practice from the study material and set a specific time to solve per question.

Break/Other Activities

Evening Session

Now switch to social media, the groups you have joined for your preparation.

Do the revision in short of all the topics you have studied in the whole day.

As general knowledge is also a section, keep updates of every event happening and revise the static GK notes you prepared earlier.

Keep evaluating your progress to do better and to improve your weak points.

Break/Other Activities
Stepwise Preparation for MAH HM CET 2021
Step 1: Understand the MAH HM CET exam pattern and marking scheme.
Step 2: Get the syllabus of MAH HM CET
Step 3: Get all the study material you can to prepare better for MAH HM CET.
Step 4: Create a day to day and weekly time table on how much material you can study on a daily basis.
Step 5: Try and solve as many MAH HM CET question papers as you can, including sample papers and give mock tests to know your strengths and weaknesses.
MAH HM CET 3 Months Preparation Plan
Despite having enough knowledge some candidates fail to clear the exam because of the impractical approach. So to start with, here are the key pointers mentioned that can help you to ace in MAH HM CET 2021 exam.
The very essence of preparing for an examination is to be aware of every detail pertaining to it, which includes the key dates, the syllabus, know-hows, go about and plan-of-action.
To attempt 100 questions, which include topics such as Ratio, Algebra and its applications, Critical Reasoning, Puzzles, Relations and various data that needs interpretation, within a fixed time frame of merely 90 minutes, can be an uphill task. Time yourself and accordingly polish the necessary skill. Any entrance examination is entirely dependent on both lightning speed and the accuracy.
High Levels of Concentration
To aim and achieve big within a shorter time frame makes things more intense and needs higher concentration levels. The more focused a person is, the better are his/her accuracy levels. Thus, a better grasp of concepts and intent to concentrate will help crack the MAH HM CET 2021.
Strengthen Your Strengths and Eliminate Your Threats
The best way of approaching MAH HM CET involves cashing in on your strengths and eliminating imminent threats. To clear the exam all you need is a strategy. This can be done by nurturing the core concepts which are the aspirant's strengths, such that he/she can be sure of banking on it to score higher marks.
Practice Till You Perfect
Like it has been said since the golden ages, practice maketh a man perfect and hence utilizing the skills to practice till you are perfect is the key!
To conclude, the key to achieving the goal of cracking MAH HM CET is being a mindful, meticulous and smart-working individual. Follow the study plan with timetable mentioned above along with the key tips. Cover the syllabus and get familiar with the exam pattern before starting your preparation for MAH HM CET in three months. All the best!
Also Read:
Frequently Asked Question (FAQs) - How to Prepare for MAH HM CET 2021 in 3 Months: Tips, Guide & Strategy
Question: What is the mode in which MAH HM CET 2021 will be conducted?
Answer:
The MAH HM CET 2021 exam will be conducted in an online mode.
Question: What are the sections from which questions are asked?
Answer:
The questions will be asked from English language, General Knowledge and current affairs and Verbal and arithmetic reasoning.
Question: How many questions are there overall in the entrance test?
Answer:
There are a total of 100 questions in the exam paper.
Question: Is there a negative marking in MAH HM CET 2021?
Answer:
No, there is no negative marking in the entrance test.
Question: How tough is MAH HM CET?
Answer:
MAH HM CET exam is of moderate to difficult level. Since there is no negative marking in the exam students find it easy to handle.