Best Books for MAH HM CET 2023: State Common Entrance Test Cell will conduct MAH HM CET 2023 on April 20, 2023. The right set of books for MAH HM CET 2023 exam preparation is a must that ensure success in the entrance examination. Candidates who qualify for the exam will be offered admission to the BHMCT at the undergraduate level and MHMCT at master's level.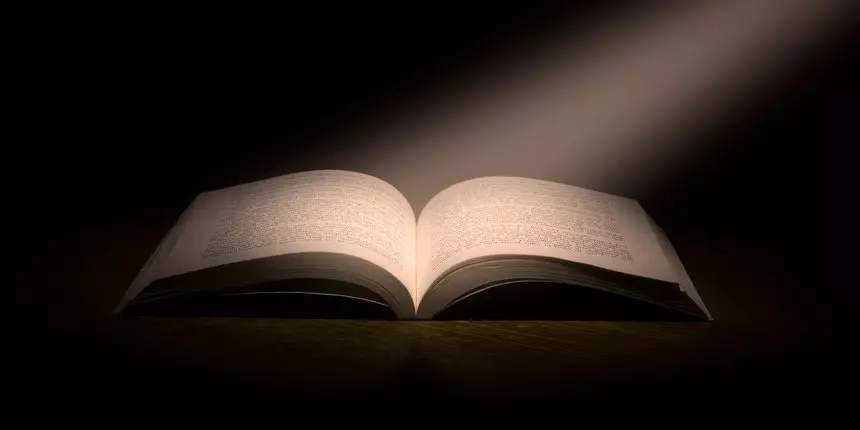 Best Books for MAH HM CET 2023 - Preparation, Study Material, Subject-wise Books
Studying from the MAH HM CET best books and covering the HM CET syllabus with the right strategy during the preparatory phase will help the candidates secure scores that will make their way to one of the MAH HM CET participating colleges. In addition to having MAH HM CET books, candidates must also solve sample papers and mock tests. There are five sections in MAH HM CET for which different books are available. These books will help in covering each and every aspect of MAH HM CET syllabus. A detailed and personalized explanation given below will help you in selecting the best books for MAH HM CET 2023 exam.
How to Select Best Books for MAH HM CET 2023?
The candidates must check out the following steps which will help them identify and choose the best books for MAH HM CET exam 2023:
The candidates must thoroughly check the contents of the books they choose

If possible, the candidates should look up at the internet the reviews received by the books before making a decision to buy the same

Consult at least 3 to 4 people before making the payment

Take a quick look at the language of the book, whether it is easy or difficult because it is recommended to not spend money on those study resources which cannot be easily comprehended by the mind

For authentic information, books by renowned authors and famous publishing houses are considered the best.
Read More:
Top Hotel Management Colleges in India 2022
Top Hotel Management Entrance Exams
MAH HM CET 2023 Books
The syllabus for MAH HM CET is manifold so the aspirants are advised to go through some reference books, online material and some of the best books for MAH HM CET 2023 in order to blaze a trail in your entrance examination. In order to make your preparation task easy, candidates can check the tables that are given as it will help them to select the best books for MAH HM CET 2023 preparation.
MAH HM CET Books: Verbal and Arithmetic Reasoning
Verbal reasoning is understanding and reasoning using concepts framed in words. It aims at evaluating the ability to think constructively, rather than at simple fluency or vocabulary recognition. Arithmetic reasoning helps us to select the required information from a given question and solve that question using some mathematical concepts. Such questions normally consist of a word problem which helps us to determine what the question actually is asking of us. In the exam, if you do not have enough time do not adopt the technique of going back to square one. Careers360 provides you with some renowned books which you must use while preparing for this section.
Reasoning
S. No.

Book

Author

1.

Quantitative Aptitude

N.K Singh

2.

Quantitative Aptitude ebook (All Parts Solved)

R S Agarwal

3.

Verbal and Non-Verbal Reasoning

RS Aggarwal

4.

501 Challenging Logical reasoning Practice Book
Quick Link-
B.H.M. Colleges in India 2023
Diploma in Hotel Management Colleges in India 2023
MAH HM CET 2023 Best Books: English Language
English language is a section that can be mastered not in a single day but when you work on it on a regular basis. There is no specific strategy to prepare for this section. But at the best, you should read the editorial section of the newspaper daily as it will help in enhancing your vocabulary. Try to solve many questions in this section as it carries more weightage. The books that can be referred to are :
English language
S. No.

Books

Author

1.

Arihant General English for all Competitive Examinations (English)

Hari Mohan Prashad

2.

Pearson's English

3.

High School English Grammar & Composition Revised Edition (English) 1st Edition

Wren and Martin
MAH HM CET Books 2023: General Knowledge & Current affairs
Due to the unfamiliarity of the topics involved, this section is the most dreaded among the aspirants appearing for any entrance examination. To be a pro in this section, you require disciplined and regular reading of newspapers and current affairs magazines. Furthermore in order to understand some news you need to be familiar with the background as well as the concepts involved. This is how your GK preparation becomes even more challenging. The books for preparation are:
General Knowledge Books
| | |
| --- | --- |
| S. No. | Books |
| 1. | Pratiyogita Darpan |
| 2. | Manorama Yearbook 2023 |
| 3. | Lucent's GK |
| 4. | Pearson India Yearbook |
| 5. | Arihant General Knowledge |
MAH HM CET Exam Pattern 2023
MAH HM CET exam pattern will help in better comprehending the MAH HM CET 2023. The multiple-choice questions of 100 marks will be asked in the exam. The duration of the exam is 90 minutes. The exam will be conducted in online mode in English medium.
MAH HM CET 2023 Exam Pattern
Particulars

Details

Mode of the exam

Online

Medium of exam

English

Total Number of questions

100

Duration of the exam

90 Minutes

Type of questions

Multiple-choice objective-type questions

Marking scheme

There is no negative marking for any incorrect answer.

One mark will be awarded for every correct answer
MAH HM CET 2023 Exam Pattern- Sectional Break Up of Questions
Sections

Total Number of Questions

Marks per questions

Maximum Marks

Total Marks

General Knowledge and awareness including questions on current national, international affairs, culture trade and commerce, sports, scientific inventions and discoveries, travel and tourism, etc.

30

One mark per question

30

30

English Language

40

One mark per question

40

40

Reasoning

(Verbal and Arithmetic)

30

One mark per question




30

30
MAH HM CET Sample Paper 2023
Apart from studying the best books for MAH HM CET 2023 preparation, candidates must also solve sample papers. The sample paper of MAH HM CET gives an idea about the kind of questions that are asked in the entrance exam. The sample paper will help candidates assess their strong and weak points and how to divide the time for each section. Solving the MAH HM CET sample paper will help candidates boost their confidence levels.
Top Hospitality Entrance Exams