IIHM eCHAT 2014: Online Exam Concludes on May 15
IIHM Electronic- Combined Hospitality Aptitude Test 2014 concludes on May 15, 2014. Entrance examination of IIHM eCHAT 2014 was conducted smoothly across all test centers through selected web stores located in India. The exam was conducted by the International Institute of Hotel Management.


For queries and doubts, call IIHM e-CHAT 2014 Exam Helpline at 011-40360360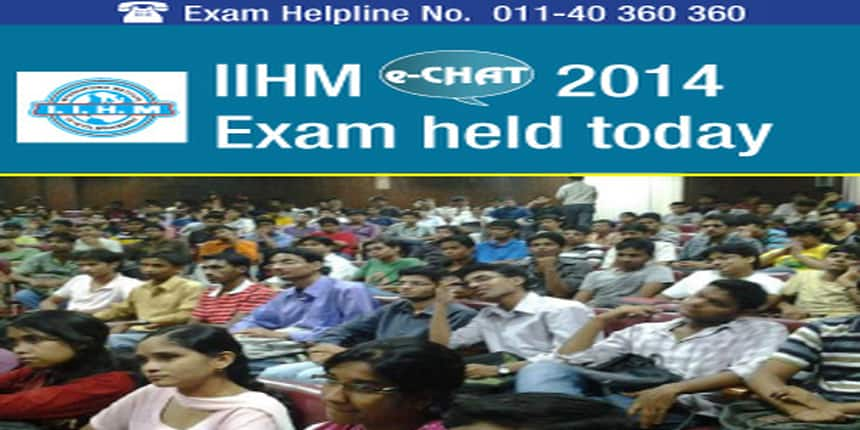 The entrance examination was held in computer-based test. Test takers reported at their respective test centers mentioned by them while filling the IIHM eCHAT 2014 application form. According to media reports no technical error for online mode of exam or any other problems which might hamper the examination was reported so far.


Total time duration of the online test is 60 minutes and the online question paper carried 50 multiple choice questions (MCQs). As per IIHM eCHAT 2014 paper pattern Negative marking is not applicable.
Result of IIHM eCHAT 2014 will be announced on or before May 16, 2014 and the score card will be received by candidates within 24 hours of the entrance exam. Other important IIHM eCHAT 2014 admission events will be notified after result declaration.
Selected candidates will get an opportunity to pursue B.Sc in Hotel Management Catering & Tourism or BA in Hotel Management courses at any one of eight IIHMs located in different states.