"Hospitality industry is one of the largest employers," says Manav Thadani, Hospitality Consultant & Founder Chairman, Hotelivate
Manav Thadani, a leading hospitality consultant and the Founder Chairman of Hotelivate, talks to Faizal Khan about careers and courses for hospitality aspirants…
Q. What are the employment opportunities available for young professionals across hospitality verticals? 
A. The hospitality industry offers a wide range of employment opportunities based on the aptitude of young professionals – from core hotel operations, events, catering and restaurants to development, consulting and a variety of related sub-segments – the options are numerous. Let's look at the F&B space as an example. This sub-segment has a diverse range of players today, such as independent restaurants, hotel F&B brands, franchises of domestic and international food chains, online reservation service applications (such as EazyDiner and OpenTable) and aggregators (like Swiggy and Zomato). Similarly, companies such as Airbnb that offer alternate travel accommodation, or OYO that has aggregated and branded budget hotels in 230 Indian cities, showcase the diversity in this sector. While many of these companies are technology-led, they thrive on the hospitality industry and are key influencers in the business. Thus, a graduate from a hotel management institute is no longer confined to just hotels.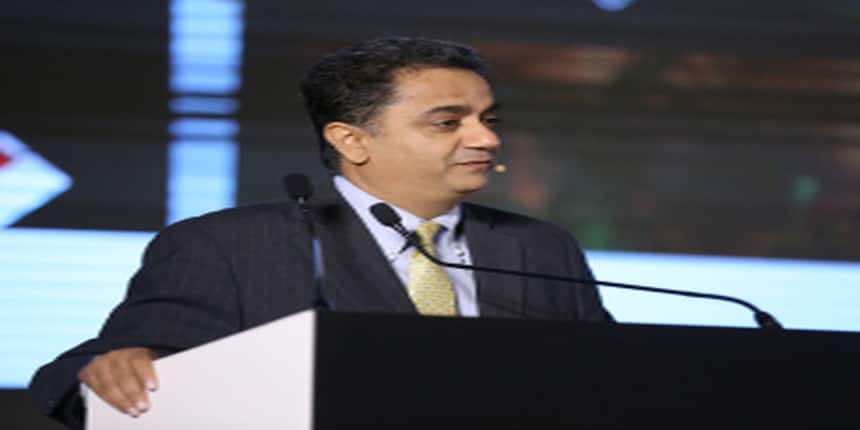 Q. What are the significant strengths of the hospitality industry for building a career?
A. To begin with, the hospitality industry is one of the largest employers (of men as well as women, skilled as well as semi-skilled talent) globally, and as mentioned above, it offers a diverse range of choices to someone seeking to build a career here. Also, the opportunities for growth are immense – from one hotel to another, one market to another, one chain to another, one function to another, or moving on to becoming an entrepreneur.
Specifically, in terms of the hotel industry, almost every major hotel chain today offers an internship, which allows students to experience the industry before deciding to make a full-time career with it. So, clearly, if one is sincere, has the aptitude and genuine passion for hospitality and its dynamism, prospects to develop and grow are many.
Q. Are there enough opportunities for young Indian professionals abroad?
A. Hotels are everywhere, and hence, overseas job prospects are certainly available. In fact, the advent of international hotel chains in the country and the expansion of domestic hotel chains abroad has widened the possibilities, as it has become much easier for a professional to seek a transfer within the same company to another location than to try and apply directly for a job overseas; most hotel companies post a job opening internally before making it public.
We have also seen chains like Hilton, IHG and Marriott, which send Indian professionals abroad to help them gain the experience and expertise before bringing them back to hold leadership positions in the country.
Q. Do you think the quality of education in India is suited to the requirements of the industry?
A. There exist huge gaps in terms of the quantity and quality of talent the industry requires and what is supplied by the hotel management institutes in the country today. 
Our research shows that there are 54 colleges listed by the National Council for Hotel Management and Catering Technology that educate roughly 9,000 students annually. Even if one were to add the seats of colleges outside this list, it is highly inadequate to service the existing supply of rooms in the country, which is expected to increase to 150,000 over the next five years. 
Moreover, the quality of talent supplied by the educational institutes has consistently fallen short of what the industry requires. This, gives rise to short-term supervisory training programmes, skills development workshops and management training programmes initiated by hotels chains and consulting firms to deal with this challenge at their end.
A number of domestic and international brands such as The Oberoi Centre for Learning and Development, Taj Management Training
Programme and Marriott Voyage have their own training and career development programmes.
Q. How does Hotelivate train its students?
A. We at Hotelivate, offer professional skills development services to bridge the quality gap. Our unique curated learning and development solutions and commitment to the growth of professionals and companies alike makes us a leading solution provider. While most of the interventions are instructor-led, we also adopt various tools to make certain that the learning and development process is a continuous one, the efficacy of which can be demonstrated as much as possible in tangible terms. 
Q. What are the benefits and drawbacks of Indian candidates compared to their foreign counterparts?
A. India is known for its hospitality – and in this regard, Indian candidates will always have an edge over their foreign counterparts. Welcoming a guest with respect and taking care of their needs is ingrained in our DNA (Atithi Devo Bhava). This further contributes to us having great interpersonal skills and being flexible, which are key attributes of a hospitality professional. 
Now coming to the drawbacks, the quality of education provided in this industry is the biggest weaknesses. The curriculum in most institutes needs an overhaul to align better with what hotels require in terms of talent. Skill-based courses, more practical experience in hotels, empanelment of hotel professionals as advisers, and learning interventions through companies like Hotelivate could be some ways in which the quality of talent entering the industry can be improved. 
Q. What is your advice to Indian students who are keen to make careers in the hospitality industry?
A. Success in the hospitality industry is based on the right attitude, aptitude and opportunity. Learning needs to be an ongoing process. You must continuously update your knowledge and skills by attending training programmes, reading about the latest trends, understanding your market and competition, experimenting with new ideas, taking initiatives and observing other professionals. 
Secondly, learn effective time management. Multitasking is a way of life in the hospitality industry, and being resourceful and organized will make the job a lot easier. Once you have started climbing up the ladder and assuming leadership responsibilities, enhance your technical knowledge, interpersonal skills, analytical abilities and emotional intelligence – all of which will be essential in your day-to-day work. 
Above all, enjoy what you do and contribute to a positive work environment, as a large part of your day will be spent with your colleagues and guests.