Making food a feast for the eyes
If you are passionate about food and love to decorate it, being a food stylist is the right job for you...
Making food look good is an art. Today, it's also a great opportunity. The booming food industry has paved the way for exciting new careers in food – and food styling is one of the biggest emerging trends. Food is not unlike fashion, where a model dons a designer dress, and there is someone doing the styling, make-up, lighting and photography. The only difference being—the model is food, and the person crafting it to look aesthetically pleasing and irresistible is a food stylist. "If you have a background in food or any creative art, this can be a career for you. If you understand photography, design and culinary arts—that's the perfect combination for a food stylist," says Nitin Tandon, Mumbai-based food stylist, and one of India's best.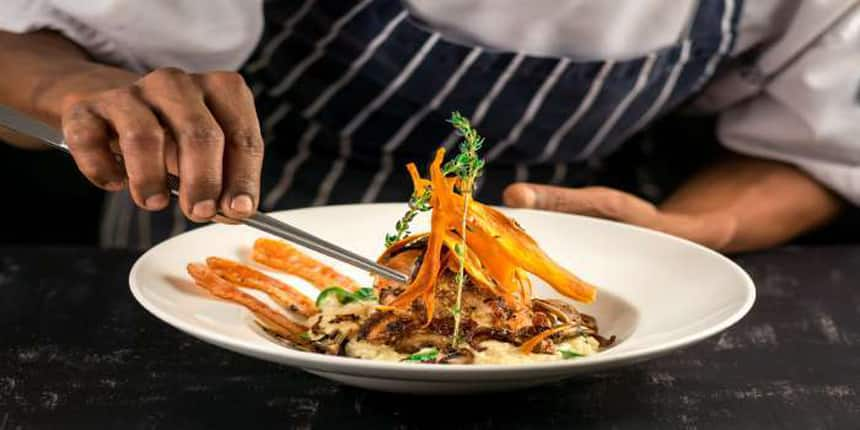 A food stylist may often concentrate only on the finer details of plating and presentation, while someone else will be clicking the photograph or recording the film or video. Yet an understanding of photography and an eye for creativity is critical to do a good job. 
Where can a food stylist find work? 
The simple answer is—wherever there is food being prepared, packaged or sold. This is not limited to the F&B (Food and Beverage) industry. Beyond restaurants and hotels, the FMCG (fast-moving consumer goods) industry is a major avenue for food stylists. The market for packaged food is growing to cater to the demands of people strapped for time and on the move. 
In recent years, the industry has seen a major design overhaul. From travel and TV to entertainment and editorials—talented food stylists are needed everywhere. "The idea is to team up with a brand and depict food in a way that represents the brand's personality and instigates a consumer to purchase the product," explains Tandon. 
Who can take up food styling? 
Though you don't need to be a trained chef to become a food stylist, a culinary arts degree is sure to give you the foundation you need to understand food and its nuances. But if you're passionate about food, and have spent some time understanding the culture of food, you will be quicker to pick up the tricks of the trade on the job. "It cannot be your first career. You need to have a core strength that you pursue first, then we suggest you start shadowing a food stylist and make your way into this line," advises Tandon. A food stylist typically gets paid by the day, fetching anywhere between Rs.10,000-60,000 per day. 
Path for culinary students  
"Culinary graduates should put in a couple of years in the industry, do a lot of research on food cultures around the world, hone a deep appreciation for why and how people eat, then do a small course on branding and design to add to your skills," advises Tandon. 
Unfortunately, in India, there is no rounded course yet. Many culinary schools include food styling as a subject, but not a stand-alone course. As the industry grows, we hope Making food a feast for the eyes to see this change.