"India's heritage food needs to be tapped," says Manisha Bhasin, Executive Chef, ITC Maurya
Manisha Bhasin, Executive Chef of New Delhi's ITC Maurya, speaking to Triti Zalka, tells budding chefs to emphasize on regional gourmet, taste and hygiene...
Q. Being a chef has been glamourized in today's world. What's the reality?
A. There's a lot of hard work, eye for detail, passion, long hours, working in heat. You need a sense of single-mindedness. What you see on television is only a fraction of the real picture. You shouldn't run after glamour or glory. Continue to excel—live for the day. Focus on doing a good job and everything else will fall in line.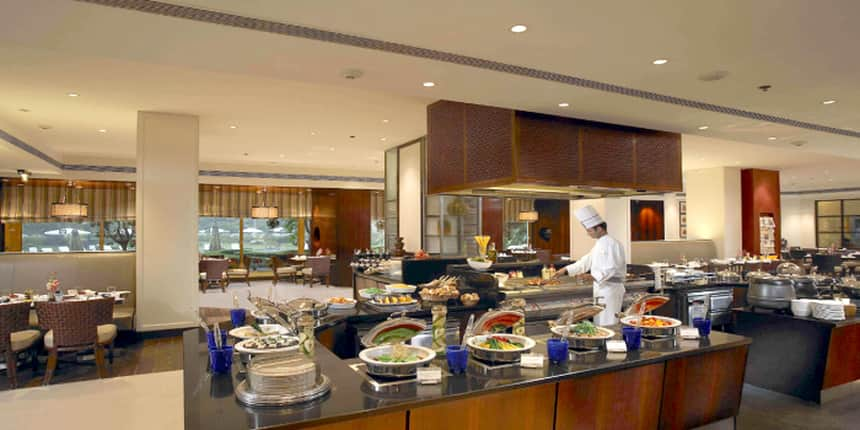 Q. How can aspiring young chefs reach top positions in the industry? 
A. Hone your man-management skills. If you get your team going, only then will you be successful. Learn to share credit with your people. I always tell my chefs—when you're carrying a kitchen brigade, you're as strong as your weakest link. The team is what will make or break you.
Q. What do you look for when you hire? 
A. I pay a lot of focus on the entry level. I look for the right attitude. I'm here to teach the skills. So, if you have the right attitude, we can work together.
Q. What ingredients comprise the right attitude for success?
A. Single-mindedness, ability to take feedback, criticism, work on it and bounce back with a positive attitude. Guest interaction is very important in the service industry. 
Q. Do you see a lot of good talent?
A. There are very creative kids who are entering the industry. Yet somewhere, because there's so much knowledge accessible on the internet, they get carried away by beautiful plating and presentation, they don't see the hard work behind the glamour. They don't realise that at the top restaurants of the world, chefs have worked their way up, they didn't start out with just beautiful plating—they got their basics right in place first. That's why they are where they are. The younger generation is focusing too much on how it looks rather than what it tastes like. That needs to change. 
Q. What is the state of culinary education in India?
A. In our time, there was no culinary school per se, we got into the field through hotel management institutes. Now a lot of good culinary schools are coming up. Students who go to culinary institutes will be more focussed on becoming a chef. 
Q. What needs to be the focus in culinary education today? 
A. India has a great heritage of food. In culinary curriculum, there should be a focus on regional Indian cuisines. A pride in Indian food must be brought in at an early age. 
Q. In an increasingly globalised world, how can regional cuisine sell?  
A. The young generation is very proud of Indian food and is also keen on experimenting. A lot of young chefs have come up with creative ways to adapt regional cuisine. You need not make traditional Indian food—do it with a twist. Make it fun! 
Q. What do budding food entrepreneurs need to keep in mind?
A. Food will always sell. But India as a country has a very bad reputation in terms of hygiene in food. That's where the change has to come. The younger generation and small eateries must focus on that issue. Not just tasty but hygienically made, because you have a lot of foreign travellers coming in as well. You want to showcase your food. 
Q. What's important in the Indian context? 
A. The future in India is very bright for the culinary professional. Provided they have the right ingredients in their DNA—in their outlook towards food—nothing will stop them. We have to come out of this mind-set of a western stamp of approval. India has a great heritage of food—we must talk about it.