How to Prepare for NCHM JEE 2022 in 2 Months: Preparation Strategy & Study Plan
How to Prepare for NCHM JEE 2022 in 2 months: There are many students who jump into the fray late but want to do well in the NCHM JEE exam. The task at hand, especially if 2 months is all you have is challenging but not impossible. NCHM JEE conducted by NTA is not very tough to clear.
Latest Updates for NCHM JEE
Stay up-to date with NCHM JEE News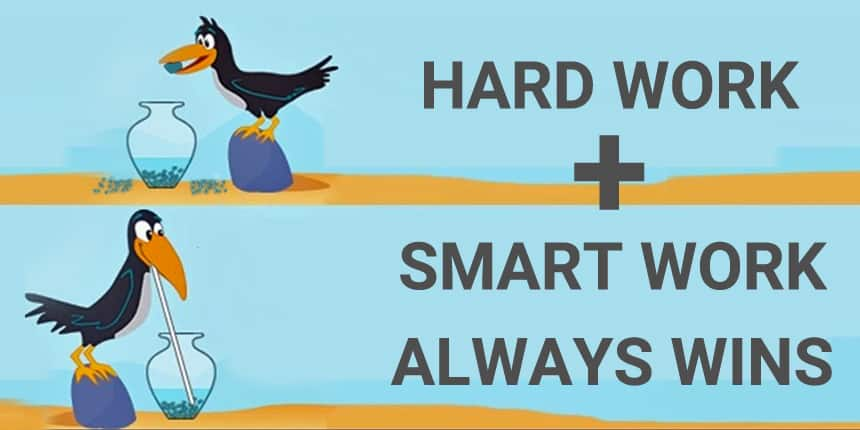 Candidates preparing for NCHM JEE 2022 must note that it is never too late to start preparing for NCHM JEE. But the question is how to prepare for NCHM JEE in 2 months? You must have practised a lot of questions already and now is the time to gear up for the exam in these two months. The importance of this period cannot be stressed enough as this period differentiates an extraordinary preparation and an average preparation.
Also read-
NCHMCT JEE 2022 - Overview
How to prepare for NCHMCT JEE 2022 in 2 months?
Two months is not much time, so the trick ultimately is to maximize every minute, like prioritising what to study, not wasting time on topics that are too time-consuming, and being realistic about one's abilities.
How to prepare for NCHM JEE 2022 in 2 months: Check the exam pattern and syllabus
Hotel Management aspirants wondering how to prepare for NCHM JEE 2022 must be aware of the exam pattern of NCHM JEE. For the convenience of candidates this has been provided in the table given below:
NCHMCT JEE Exam Pattern 2022

Particulars

Details

Exam Mode

Online

Duration of exam

Three hours

Linguistic medium of the exam

English and Hindi




Type of questions

Multiple Choice Questions

Total number of questions

200

Negative marking

-1 deduction for wrong answer

+4 for correct answer

Official website

https://nchmjee.nta.nic.in/
Topic-wise Distribution of Questions in NCHM JEE 2022
| | |
| --- | --- |
| Subject | No. of Questions |
| Numerical Ability and Analytical Aptitude | 30 |
| Reasoning and Logical Deduction | 30 |
| General Knowledge & Current Affairs | 30 |
| English Language | 60 |
| Aptitude for Service Sector | 50 |
| Total | 200 |
Also Read:
4 min read
Mar 05, 2022
Read More
10 min read
Mar 05, 2022
Read More
Take Tests in Look-Alike Conditions
If you are planning to appear for NCHMCT JEE 2022, then it is time for you to start preparing for the same in an environment that will closely reflect the environment in which you are going to appear for the test. Many preparation sites provide NCHM JEE mock tests for free that are computer-based and include a timer. Also, don't allow any distractions while taking the tests.
Look for a Guide/ Mentor
Mentors play a role in shadowing the experiences they faced when they prepared for the examination. You will get an insight into the exam and the correct ways to act for the examination. This will help in reducing the feeling of isolation and will make you feel that there were people fighting the same battle and have won. The perspective and vision will help stick to the same and this will definitely have an effect on your performance.
Taking Tough Decisions
In the time of your preparation, you may come across topics or problems that you can't seem to solve or are taking more time than you can afford. It is better to leave such problems and move on. Or else you will end up spending prodigious time on these topics, leaving you with little time to complete other topics. Also, what you can do with difficult time-consuming topics is mark them for study later, like when you have covered the rest of the topics.
Read Books for English Section
Reading habit is a must for your comprehension and critical reasoning skills. Reading a variety of genres will always help you to adapt to the surprises the examination throws in the reading comprehension section. A minimum of three reading comprehension passages is going to appear in the test. So, reading will help to improve the speed and efficiency to solve the RC questions. Also, keep in mind that the English section carries more weightage.
Daily Habits
These two months are very important, hence you must do the things that will help you prepare for the examination indirectly. Practicing word-building apps – playing scrabble or word games will help you build the vocabulary required for the test. Put your mind to the test with everything you are coming across. If you are buying anything then do maths in your mind. Stop using calculators and try computing daily calculations mentally.
Take Lots of Practice Tests and Evaluate
The most important work, for now, is to gear up for the preparation by taking at least three NCHMCT JEE mock tests a week. Evaluating your mocks are equally very important and should be done after each mock. Mock tests help you arm with the similar pattern that NCHMCT JEE 2022 has. Although the exam may have surprised to throw at the candidates with the change in the pattern or difficulty level of questions, NCHM JEE aspirants should be aware of the possibility of changes and prepare accordingly. Mock tests act as an important weapon in the process.
Top Hospitality Entrance Exam
Frequently Asked Question (FAQs) - How to Prepare for NCHM JEE 2022 in 2 Months: Preparation Strategy & Study Plan
Question: When will NCHM JEE 2022 be conducted?
Answer:
The NCHMCT JEE exam will be conducted in the first week of June.
Question: How many sections are there in NCHM JEE 2022?
Answer:
There are 5 sections in the NCHMCT JEE 2022 exam.
Question: What is the mode in which the exam will be conducted?
Answer:
The entrance exam will be conducted in an online mode.
Question: What is the duration of the NCHM JEE?
Answer:
The duration of the exam is three hours.
Question: Can we crack NCHMCT JEE in 2 months?
Answer:
NCHM JEE is not considered to be very tough so it is easy to crack the examination in two months if you maintain consistency.
Questions related to NCHM JEE
Showing 829 out of 829 Questions