"Hotel management must invest in quality rather than quantity", says Associate Dean, Ansal University
The author, Associate Dean for Vatel School of Hospitality Management, Ansal University, suggests ways to close the voids between hospitality sector and its education.
Today the hospitality industry is facing an increasing shortage of skilled professionals in almost all trades… Or is it?
If we look at the statistics, occupancy in Indian hotels for 2016-17 was 65.6% and 63.4% in the previous year as per the report published at www.statista.com. In addition to this, Hays Report of 2015 indicated 5-10% increase in the staff intake in the hospitality sector. India has also become an important organizer of international events such as International Mining Exhibition, International Flora Expo International Seafood Show etc. As per the World Travel & Tourism Council (WTTC) forecasts, the total number of jobs which are dependent on some form of Travel & Tourism/Hospitality sector will increase from 42.9 million in 2018 to 52.3 million in 2028. This indicates that there is actually no shortage of jobs or opportunities in the industry but the challenges industry is facing in terms of recruitment and attrition need to be analyzed.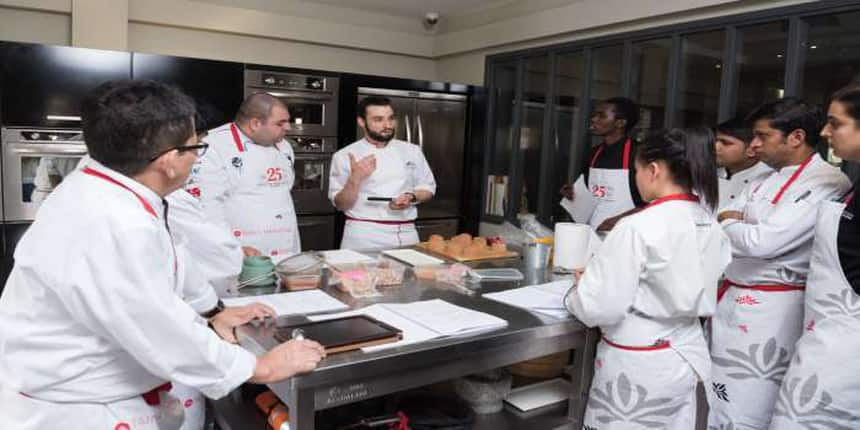 Need for qualified personnel
In the current global economic scenario, more and more hotels, including the high-end 5-star properties and international chains, are expanding in the Indian subcontinent, leading to an increased need for qualified staff. But in spite of this, many hotels prefer to hire non-qualified/ untrained employees.
These employees do not possess the required qualification(s) in the field of hospitality and are untrained. Their lingual skills, communication skills and overall personality are not up to the industry standards or requirements. But since they are ready to work at the lesser salary (as compared to other industries), hotels often choose to hire these employees. Hotel management does not realize that these employees do not always contribute to the hotel standards, compelling the hotel chains to invest in them by providing the required training. This requires committing money, time and energy on them to raise their standards to bring them at par with the expected levels of the organization. The flip side of the scenario is that the polished employees move on to better opportunities and higher salaries once they acquire the necessary skills. The additional advantage is also the brand name which adds on to their résumé.
Investing in quality, not quantity 
Even as hiring of untrained personnel goes on, the students who get themselves qualified in colleges and universities, spending their time, money and energy to achieve a high level of professional skills, do not get the desired jobs. This is because the hotels favour economical workforce, and in turn, spend more on them while compromising on their brand quality and guest satisfaction level. 
Hotel management must take a decision to hire professionally qualified employees and invest in quality rather than quantity. Efforts should be made in the direction of hiring candidates from quality institutions and aim at retaining them. This strategy will help hotels from compromising on their brand name and quality. It will also save their time on the training. These candidates come with the required set of skills and are willing to take up greater challenges injecting new ideas into the system.
An eye for the broader picture
The gap would be non-existent between demand and supply in the industry if the hotels start looking at the broader picture rather than short-term benefits. Investment needs to be done on people who will become leaders rather than recruiting unskilled employees who tend to leave the hotels as soon as they get better opportunities. Now is the time to start looking for quality rather than quantity.
Reducing the divide between industry and academia
Identify gaps between industry and academia
Industry and academia being two different domains, hotels need to collaborate with each other. This extent of academia-industry partnership should identify possible areas where industry's contribution to academia would be most valuable. The challenges faced and the solutions adopted in the hospitality sector should be shared by industry- academia together to make the students industry ready.
Enhancement of practical skills
It is important to put theory into practice by providing students with hands-on experience through practical sessions in the simulated industry conditions (labs). This should progress during the curriculum from the basics to the intermediate stages and to the advanced levels.
Impart professional knowledge
As an integral element, experience sharing sessions in the form of guest lectures and professional development sessions with the industry experts should be a part of the curriculum. They can provide a lot to the hospitality students. Qualified industry-experienced faculty equipped with the knowledge of latest techniques need to be part of the academia.
Establish industry-academia linkage
Formal agreements like Memorandum of Understandings (MoUs) can be partnered for the mutual benefit of all stakeholders involved. In this way, the industry can provide support through the provision of internships and the academia can provide necessary consultancy assistance. 
Real time exposure at the industry
Regular field visits are a must to expose students to gain insight into real work atmosphere of the hotels. This can be in the form of a short-term fieldwork project or a long-term internship with the hotels for a stipulated time. Students should be encouraged to participate in industry events that take place from time to time.   
The article has been co-authored by Dharna Shukla, who was a lecturer at the Department of Hospitality and Tourism at the Amity University, Dubai