Hospitality Management Career Information for Future Students
Hospitality Management Career Information for Future Students: With the current situation in India and hence globally due to COVID-19 pandemic, the hospitality industry has for certain been hit hard. So is the career for hospitality management aspirants and current students doomed? Well no, as per some hospitality industry icons, there is a light. Though the teaching system in top hotel management colleges may be blended like online teaching but still half of the syllabus will be covered through physical classrooms. Life will come back to its initial form though in starting with a slow pace but eventually the industry is to catch up the momentum. Anyone looking to venture into the hospitality management field should be passionate for the upcoming opportunities. The dynamic positions will be announced for the young people to join and contribute to the new normal. Read the article to know more about the hospitality management career information for future students.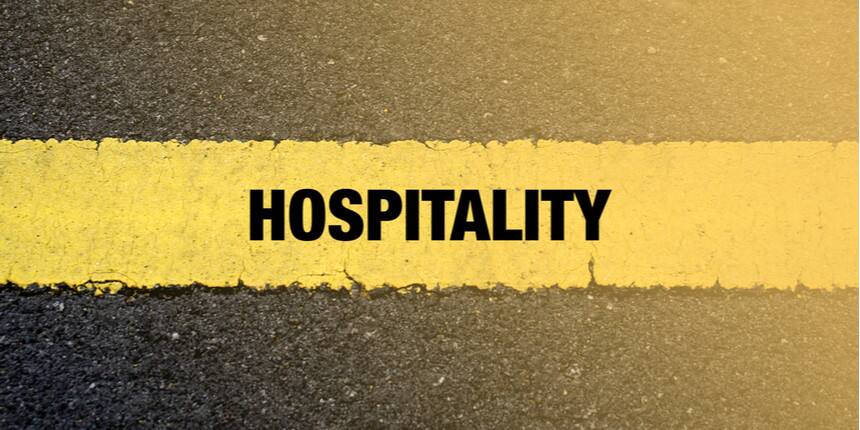 Impact of COVID-19 on Hospitality Higher Education so far
Covid-19 hit India in the last week of March when everything came to a standstill. There were ongoing semesters in hotel management colleges at that time. Some students had already opted for top hotel management internships and some were planning to appear in entrance examinations for the hotel management course after class 12. Even many hospitality students were on the verge of their placements. So, many educational institutions managed to cover the remaining syllabus post lockdown via online teaching. As regards upcoming academic year institutions will most likely have to follow the blended teaching system where the initial 20% will be done online, leaving the rest of the syllabus to be covered in physical classrooms.
Affect of COVID-19 on the job aspirants
While the hotel management industry has entry-level jobs and various job profiles a candidate can get into with just some diploma and certification course, there are also higher-level jobs that could be attained by those with a degree. But the current situation is not a happy situation for any industry and so for hospitality. It will take no less than one year for the hospitality, travel and tourism, and aviation sectors to bounce back. As soon as this industry gets back on its foot, there will be a flood of positions for those looking for jobs in the sector. So it is necessary to keep hopes high.
New Challenges ahead of Hospitality Institutes in India
The global challenges for educators in hospitality education are to implement the new protocols of health, safety, and environment. Students also need to be technology savvy. There will be a lot of technologies including thermal scanners, ultraviolet rays sanitizing systems, electrostatic spraying in the guest rooms and public areas, robotized housekeeping services, use of robots in bar operations and may be robotized reception kiosks for contactless check-in and check-out procedures will be engaged in hotel operations. It's the time when educators need to prepare the students to stand firm against the epidemic situations and move forward.
Advices for Hospitality Management Students post COVID-19
Students who are seeking to be a hospitality professional need to keep these things in mind:
Develop intelligence and sense of urgency

Become a technology savvy i.e along with hard skills develop soft skills

Get strong theoretical knowledge and hands over practice

Learn the importance of social distancing and its impact on students

Pursue certification courses on COVID-19
Career Options in Hospitality Management
As the hospitality sector will bounce back with a number of career opportunities, it is must for job aspirants or current students to be aware of the roles and responsibilities they can take in their future careers. Some of the managerial jobs directly related to a degree in hospitality include:
Catering manager

Event manager/planner

Hotel manager

Resort manager

Restaurant manager

Fast food restaurant manager

Public house manager

Human resource officer

Tour manager
Hence the hospitality sector is bound to experience a growth again, though this time being more cautious and developing a 'sanitized hygiene'.
Frequently Asked Question (FAQs) - Hospitality Management Career Information for Future Students
Question: Which industry has suffered the most amidst COVID-19?
Answer:
The largest contributing sector, hospitality, travel and tourism has suffered the most.
Question: How are institutes continuing their hospitality classes?
Answer:
The classes are going through an online teaching platform.
Question: What are the changes expected in hospitality education?
Answer:
Institutions will most likely have to follow the blended teaching system where the initial 20% will be done online, leaving the rest of the syllabus to be covered in physical classrooms.
Question: What is one of the important skills to get into hotel management post COVID-19 times?
Answer:
A candidate must be a pro in technology or a technology savvy.
Question: Are there certification courses on hospitality for COVID-19?
Answer:
Yes there are some certification courses on covid-19 both for hospitality students and current employees.
Questions related to NCHM JEE
Showing 742 out of 742 Questions