Guest Service Representative: A great start to a career in hospitality

To bloom as a 'Guest Service Representative', you need to have is good communication skills, problem-solving capability and a lot of positivity...
For a people's person, kicking off a career in hospitality as a 'Guest Service Representative' can lay down a strong foundation for a promising career ahead. The right experience can even get you to the most coveted spot in the hierarchy of hotels—the General Manager.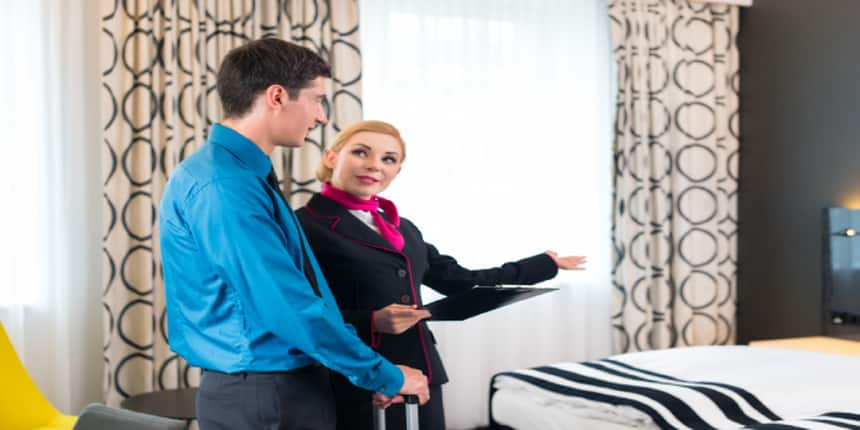 "The position offers an opportunity to work alongside a group of professional, hard-working energetic people who are all empowered to do whatever it takes to deliver an exceptional guest experience. At the same time, you also get to know different cultures and people across the globe—in a way, it makes you travel all around the world!" says Bikramaditya Adhikary, Team Leader, Front Office at Hyatt Regency Delhi, who supervises Guest Service and Front Office staff.  
A Guest Service Representative helps provide guests any service, assistance or information as and when they require it. This means you have to be well-versed with the hotel's amenities, services and policies. You will also need to keep a tab on guest accounts, adding charges and processing payments. Keep an open line of communication between departments like the Front Office and Housekeeping to make sure rooms are ready and available when required. A lot of time may be spent on the phone, attending to guests' requests, addressing complaints and making room reservations. If you're a good listener, have a lot of patience, and quick on your feet, you can consider a job as a Guest Service Representative.
Steady career growth
The particulars of every department, its ranks and nomenclature vary across hotels, but the general framework is more or less the same. At Hyatt's luxury five-star property in Delhi, the typical candidate begins as a Hotel Operational Trainee. Subsequent promotions can take you through the ranks of Guest Service Associate or Representative, Guest Service Officer, Team Leader and Assistant Manager.  
Once a Front Office Manager, you are just a few more promotions away from becoming a General Manager. "As the hospitality industry is a booming industry all across the globe, ample opportunities come across in your career if you work with good brands," advises Adhikary.
Qualifications and skills
You don't need a hotel management degree to start a job as a Guest Service Representative. But what you do need is a good customer service and communication skills, problem-solving capability and a whole lot of patience and positivity. According to Adhikary, "You should be a high school graduate or equivalent. Must speak, read and write the primary language used in the workplace." 
High demand as hotels grow
"India is expected to achieve the fastest rate of growth in the industry. As a result, a lot of hiring for Guest Service Representatives is going on. Demand in the industry is growing day by day," observes Adhikary. As new hotels are mushrooming across the country, requirement for skilled, smart professionals is huge across the board.   
Those interested in a career as a Guest Service Representative, the salary can start from Rs 3 Lakhs and can go higher according to the experience and the hotel.