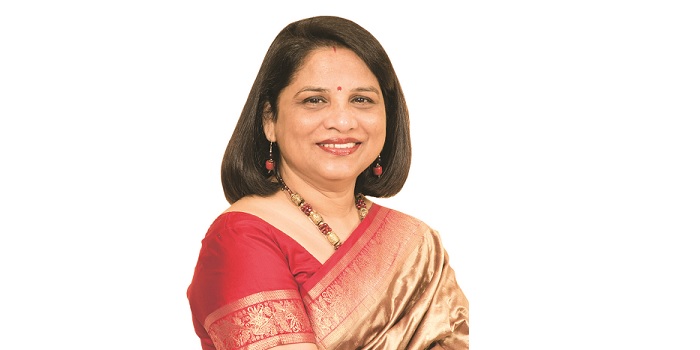 It is believed that education is a vehicle for social and economic transformation. It brings about progress and economic development. The quality of teaching and the worth of every school are to a large extent assessed on the basis of its academic achievement and how the students performed in the field level.
Compare Colleges
College Comparison based on Courses, Placement, Rank, Fee
Compare Now
Careers360 presents here expert column of Prof. Madhu Chitkara, who is the Vice Chancellor, Chitkara University. Here, she looks at the growth of hospitality education in the country.
A world class training centre
Chitkara School of Hospitality (CSH) established in the year 2005 has been designed to be a world-class training centre where dedication and close ties to the hospitality and tourism industry are hallmarks of teaching and learning. Students get unparalleled instructions from the best mentors in the field and gain an excellent head start in the dynamic and exciting world of hospitality, catering and tourism. CSH is affiliated to National Council for Hotel Management and Catering Technology (NCHMCT) since 2008, and we are constantly endeavouring to impart hospitality knowledge, skills, concepts and techniques in the right environment for the students to learn and emerge as global hospitality service providers. 
Major challenges
Hospitality education in the country is fraught with many challenges in its evolution path. While some of the challenges are common to various other skill-set-specific education streams, a number of them are unique to hospitality education alone. Key challenges are related to low visibility of the industry and lack of interest among students to take up hospitality as a career option, lack of coordination and cohesiveness among stakeholders of the industry, shortage of trained faculty and lack of standardized curriculum.
Hospitality education in India requires urgent attention and a complete revamp to attract young minds to pursue it as a career option, and at the same time, contain the current paucity of skilled manpower in the industry. Although hospitality education has a well-entrenched root of over six decades in the Indian educational framework, there has been hardly any major change in the curriculum being followed over the decades, ultimately making it archaic. While there has been an increasing number of educational institutions offering a multitude of hospitality-oriented programmes under different systems over the last decade, especially since tourism started picking up as a sector of the economy after the coining of 'Incredible India' branding by India Tourism, quality of education went haywire in the absence of proper checks and balances. 
Key studies
A study by Walo (2001) identified 'soft' human relation skills, including oral and written communication and interpersonal communication, as essential for graduates and trainees to possess.
Wood (2003) conducted a research to identify specific management skills that industry recruiters perceive as important for success in the hospitality industry.
Connolly and McGing (2006) suggested that hospitality curriculum and courses must consist of strong practical skills and 'soft' people management skills. 
We need to explore the perception of hospitality tourism graduates on the important skills needed in the world of hospitality/tourism work and that of hospitality tourism education. Apart from expert faculty and updated curriculum, good communication skills, multi lingual, operational skills and skills in computing are prominent skills that are needed to fit into the industry. However, graduates are unable to deliver owing to inadequate possession of the generic skills and hence impeded their performance in the industry. There should be a close collaboration between the educators and the industry players so that students leave school knowing industry expectation.