Food & beverage- The real 'face' of a restaurant
With more Indians dining out, food and beverage at hotels is becoming increasingly popular… 
Bukhara at ITC Maurya, Indian Accent at The Lodhi, The Raintree at Vivanta by Taj… many top hotels in India are known for their fine dining options. Ullas Arora, Food and Beverage Manager at Crowne Plaza Mayur Vihar, a 5-Star hotel, elaborates, "After rooms, food and beverage is usually the second highest revenue generator for hotels. In some hotels, it also surpasses rooms."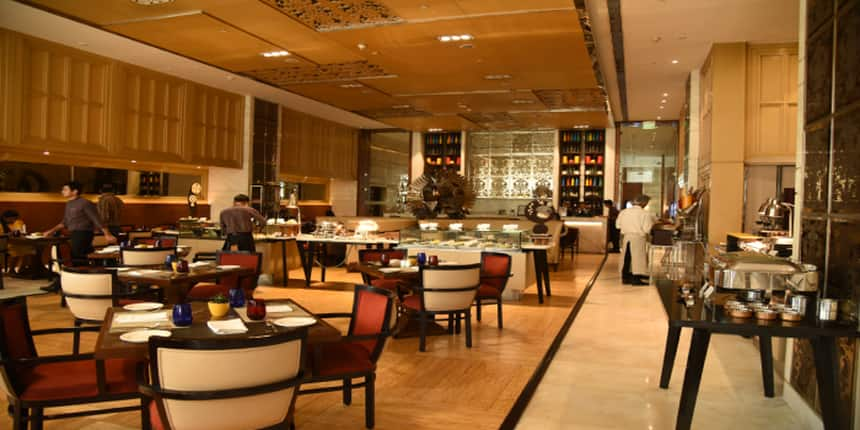 "Apart from bars and restaurants, it includes looking after food and beverage orders for rooms and outdoor catering at events," he adds.
Not just culinary
With the growing popularity of cooking competitions like Master Chef, the emergence of cooking channels like FoodFood on television and the fame of chefs like Sanjeev Kapoor and Vikas Khanna donning an apron and chef's hat has become all the rage.
However, food and beverage is not just about culinary or food and beverage production. It also includes food and beverage service and kitchen stewarding. A Food and Beverage Manager is responsible for managing the operations of Food and Beverage outlets at a hotel to deliver an excellent dining experience while training staff and working within a budget.    
Food and beverage production
It takes long years of hard work and experience before becoming a chef. Typically, fresh recruits in food and beverage production begin as Commis Chefs, engaged in the rigmarole of chopping, slicing, grating, boiling, blanching, kneading and countless other chores that need to be completed for preparing the final dish that will be served to a guest. After this they become supervisors to commis and then sous chefs before assuming the mantle of an Executive Chef, overseeing the overall kitchen operations of a restaurant.
Virendar S Datta, founder of the International Institute of Culinary Arts, who has spent over four decades in the hospitality industry, says that one of the biggest changes in food and beverage production over the years has been the growing popularity of speciality cuisine. 
"In the year 2000, ITC Hotels introduced New Delhi's first south Indian restaurant, Dakshin, at its newly opened five-star deluxe Marriott Welcome Hotel in Saket. I had the honour of being its Managing Director and General Manager. We also introduced, for the first time, New Delhi's Pan Asian Restaurant at the hotel. The induction of similar speciality cuisine restaurants created an unprecedented demand for highly trained chefs, specialising in international and Indian regional cuisine," Datta says.
Datta also says that the popularity of speciality cuisines and signature dishes has meant that chefs are no longer restricted to the kitchen. "Today's chef, being educated and professionally trained, has become the first choice of customers for discussing their food preferences, banquet menus and other special needs. It is therefore important that a chef, while perfecting his culinary arts knowledge, also works on his public relations and communication skills."
Food and Beverage Service 
Food and Beverage Service is the 'face' of a restaurant. New recruits usually begin as waiters before assuming supervisory positions that lead up to managing the entire restaurant. 
Waiters at hotels need to handle both in-house and walk-in guests. They are usually the first people to "greet, meet and seat" a guest and need to have a pleasing personality and effective communication skills. They are also expected to know the entire menu in order to take orders correctly and make recommendations, if asked. Taking food from the kitchen to the table and serving it is also an important skill, as is producing bills, clearing the table and seeing off the guest. This grounding helps recruits to understand the typical clientele of a restaurant, the kitchen staff, the popular dishes on the menu, and prepares them for senior roles.   
As they grow on the job, they will be engaged in various responsibilities such as budgeting the restaurant's cost, forecasting an estimated profit, keeping track of stock such as milk, vegetables, fruits and meats, overseeing hygiene and sanitation, helping with the design and update of a menu based on food trends and customer preferences and hiring and evaluating staff members.
A 'tough' department
Working in a restaurant is a tough job. There are few offs and long shifts. Workers in the hot and cold kitchen may need to work under different temperatures which is not always comfortable and at peak times, the speed of operations may be overwhelming. However, with the evolution of the industry, encouraging work-life balance is becoming a top priority for hotels. 
Ullas adds that despite the perceived toughness, there is immense potential for personalisation that is the hallmark of hospitality. "For example, if a guest has come to my restaurant several times and ordered a carrot, cucumber and mint cooler, the next time he comes I can have it ready and serve it to him as he settles down. This personalisation helps hotels retain customers and helps staff in the food and beverage department to leave a mark and get recognition."
Job scope
Most roles in food and beverage require a background in hospitality. Jobs in Food and Beverage production may also require a specialisation in culinary arts.
Growth prospects vary depending on the scale of a hotel. If a hotel has many restaurants, staff can shift to other restaurants and managers can be responsible for several different restaurants. They can also join independent restaurants. Many chefs go on to open their own restaurants. Training students of culinary courses is also a viable opportunity.