Event management gaining prominence in the hospitality sector

It is no easy feat to put together an event, however big or small. From people to plates, a banquet or event, a manager has his hands full. "Every day I meet new people, and deal with different situations. There's no typical day of work. I'll take care of social and corporate events, celebrations, and also handle the food and beverage inventory, and the 'CCG' (cutlery, crockery and glassware)," explains Kranti Vishal, Banquet Manager, The Leela Palace, New Delhi. An event can be anything from a small festive function to a corporate dinner or an extravagant wedding.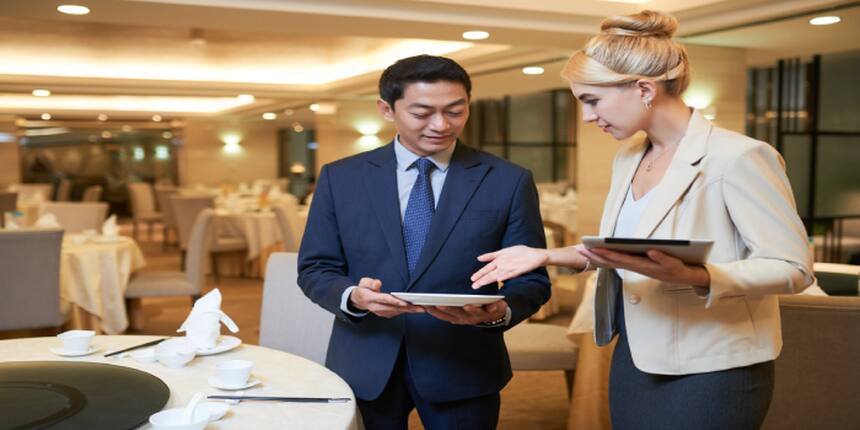 Rising up the ranks 
Vishal's journey in the industry has been a typical tale—he started out as a steward, went on to become a Team Leader and then the Assistant Banquet Manager. Ten years down the line, he is the Banquet Manager at a premier 5-star Delhi hotel. He aspires to rise through the ranks of Assistant Food & Beverage (F&B) Manager, F&B Manager and then to reach the pinnacle of hospitality management—General Manager. 
Increasingly, employers are directly hiring candidates as banquet managers who have earned degrees, diplomas or certificates in hotel management, hospitality, F&B and related areas. "Starting salaries for a banquet manager can be around Rs. 50,000 -70,000 per month. It all depends on educational background," says Vishal. 
A hotel management or similar degree from a good institute can give a candidate an edge, but experience is just as crucial. Many have climbed the ladder based on their years of experience in the sector alone. Yet today, as the industry gets more competitive, it is advised to complete a relevant course before the job hunt. "This will also go a long way in cutting down on-job training time and making sure you're an asset to the organisation you join," he adds. Amity School of Communication, Noida, offers MA (PR & Event Management) and MBA (PR & Event Management) while some institutions that offer PR and Advertising courses also focus on event management.
Event management by itself is coming up strongly in the industry. Academia has kept pace. An array of both short and long-term event management courses is being offered by institutions across the country. The career presents a rewarding opportunity for rapid growth.
Burning the midnight oil 
Celebrations last long into the night, and many a times, even into the wee hours of the morning. Especially when wedding season is in full swing in India, a hotel's banquet hall or garden may be booked out every single day. This means long hours of work for the event management and banquet departments, day in and day out. "Long hour shifts are a challenge. In busy seasons, shifts can last up to 18 hours. A regular shift is about six to nine hours," says Vishal. 
It's certainly not for everybody, but if you're energetic, hard-working and can keep a cool head under pressure, then long night shifts can be anything but tiresome.
Roles and responsibilities
A banquet or event manager is not only in charge of events in a hotel, but is also responsible for his own team. "I assign key responsibility areas, KRAs, to everyone in my team, and follow-up with my reporting manager, who is the F&B Manager of the hotel," he adds. Customer service is a big part of events. A career in any client-facing position requires strong communication skills and a charming personality to keep your clients happy. A banquet or event manager is expected to first understand what a client wants, then execute it, and also engage with clients and guests to ensure the event goes smoothly. 
All about numbers
Considering banqueting and events services are a rich source of revenue, these profiles are much in demand. Skilled, capable professionals are needed in the industry to take charge and run the show. One of the most critical responsibilities of a banquet or event manager is to attain maximum profitability. This means controlling costs without compromising on the quality of service. Hotel management students today are expected to be strong in maths. You have to be good with numbers to manage and budget for food, beverages, décor, tableware, and everything in between.
Be ready to work in a team
"What one needs is the skill set of planning and coordination. There are layers of pre-planning before actual execution. There is an intense requirement of coordination amongst fields like systems suppliers, manpower supplier, service provider, catering source, maintenance and engineering party, housekeeping vendor, marketing and sales teams, finance team, uniform vendor and of course, the venue provider," explains Uzma Mansoori, HR Manager at 'The Umrao', one of the capital's most sought-after event venues. 
In any managerial position, leadership is everything. As a banquet or event manager, you will need to motivate your team when the going gets tough, keep up the energy levels on long-hour shifts, and ensure an organised and structured way of work. "To have any tailor-made event executed in a memorable way, each one has to deliver to the fullest," adds Mansoori, highlighting the importance of teamwork to pull off any event successfully. 
Managing events is a lot of hard work, but it also comes with a side of glamour. When opulent decor, dazzling crowds and delicious food is what your workspace is made of, a career in banquet or event management is indeed compelling!  
Select institutes offering event management programme

Institute

Course

MA (PR & Event Management), MBA (PR & Event Management)

Bachelor of Hospitality Administration and Event Management

BBA Hospitality and Event Management