Do's and Don'ts for MAH HM CET 2020
Do's and Don'ts for MAH HM CET 2020: Candidates aspiring for top hotel management colleges in Maharashtra accepting MAH HM CET scores must know the do's and dont's for MAH HM CET 2020 preparation. This preparation checklist can come in handy for cracking the exam. The State Common Entrance Test Cell will conduct MAH M.HMCT CET 2020 for postgraduate admissions on October 27 while MAH B.HMCT CET 2020 for undergraduate admissions on October 10. Good performance is necessary to succeed in the exam but without a proper exam strategy for MAH HM CET 2020, this is not possible. Along with this keeping in consideration of what to do and what not during the preparation phase as well as on the exam day is more beneficial. Therefore it is must for candidates to be known of every tip before appearing in MAH HM CET. Listed below are the do's and dont's for MAH HM CET 2020 that will guide you for drawing an exam strategy for entrance examination.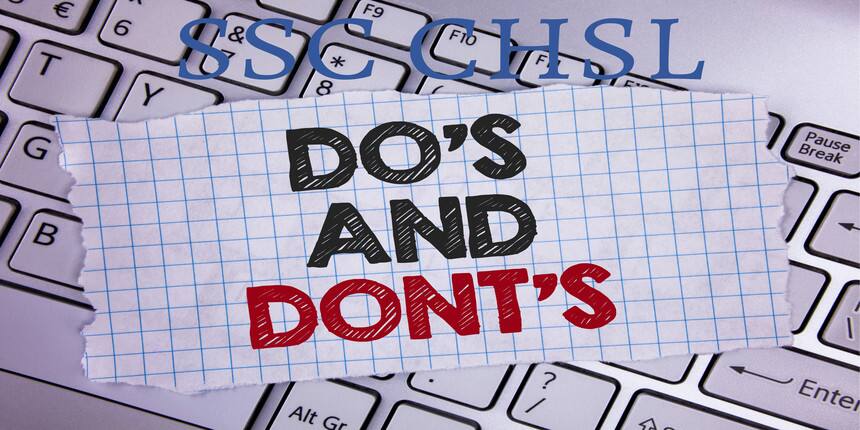 MAH HM CET 2020: Exam Overview
| | |
| --- | --- |
| Particulars | Details |
| Exam conducting body | State Common Entrance Test Cell, Maharashtra |
| Name of the Exam | Maharashtra Common Entrance Test |
| Common Name | MAH HM CET |
| Mode of Exam | Computer-Based Mode |
| Mode of Application Form | Online mode |
| Exam category | Undergraduate/ Postgraduate level |
| Exam Level | State Level |
| Duration of the exam | 90 minutes |
Do's for MAH HM CET 2020
Here is a checklist of some do's you need to inculcate in your plan before the MAH HM CET 2020 exam day and on the exam day.
Before the exam day:
Revise your prepared topics – Rather than attempting or start reading any new topic, it'll be more fruitful to revise your already prepared topics. The more you practice, the more you will touch perfection.

No need to attempt anything new–You need not attempt or start any new topic, which you might have missed during your MAH HM CET 2020 Preparation. Believe the fact as it's of no use rather it'll just create a fear or put stress on you.

Solve sample papers- Refer to some of the previous year question papers,mock tests and sample papers of MAH HM CET 2020, at-least of the previous 10 years and practice them as much as you can.

Arrange your exam day documents and articles – Stitch in time saves nine! It'll be convenient for you to arrange your documents and articles a day before the exam. It'll save you from panic on the eleventh hour.

Keep Cool– You have practiced as much as you could during MAH HM CET 2020 Preparation days. Now it's the time to keep your cool and be calm as concentration is one of the important elements for winning. All you need to do is to revise all that you have prepared for.

Boost your confidence– The fear of exams can lower your confidence so never let your fear overpower your confidence. It's your confidence which will ultimately keep you high and boost your winning strategy. It's just an exam like others that you have been appearing for.

Work on general knowledge- Improve your vocabulary, general knowledge and current affairs by reading newspapers, books on general knowledge like Manorama, researching the internet or watching youtube videos related to these topics.

Ensure you work on abstract tests- It is crucial for you to know abstract,mathematical and aptitude for the service sector as these sections carry a good weightage in the exam paper.
Documents you can carry on exam day as ID proof:
Along with the MAH HM CET 2020 admit card, candidates are required to carry any one of the following ID proofs to the MAH HM CET exam centre.
Important Documents
| | | |
| --- | --- | --- |
| Voter ID | Aadhar or e-Aadhar with Photo | Passport |
| Driving License | Bank Passbook with Photo | PAN Card |
| Employee ID with Photo | College/University ID with Photo | Bar Council ID with Photo |
MAH HM CET 2020: Dont's for the Exam Day
Do not forget to carry hard copies of MAH HM CET admit card and photo ID. Digital copy of the same will not be accepted as ID proof.

Do not reach late to your exam centre. The gates will be closed 15 minutes prior to commencement of the exam.

Do not sign your admit card beforehand. The admit card has to be signed in-front of the invigilator only.

Do not carry electronic items like mobile phones, calculators, digital watches, ipads, etc. These items are prohibited inside the examination hall.

Do not carry food items and bags. Facility to deposit them at the exam centre may not be available.

While taking the test, do not start with your weak areas. You may end up spending more time on that section; which may affect overall time-management.

Do not read RC passages in a hurry. Read them thoroughly and slowly and at least twice. Apply the technique of negation to eliminate wrong options.

MAH CET exam has negative marking, so do not attempt a question you are not sure to solve with 100 percent accuracy.

If a question or calculation takes too much time, skip it and move on to the next question. Every second is valuable, do not waste time on questions you feel you can't answer well.

Do not panic, if the question paper throws a surprise. If it is a surprise question, it will be difficult for everybody and marks will be given accordingly.