Covid-19 Impact on Tourism Sector in India
Covid-19 Impact on Tourism Sector in India- The coronavirus pandemic has marked a debilitating impact on India's tourism sector with the industry estimating an overall loss of Rs 5 lakh crore and job cuts for 4-5 crore people. The outbreak of Coronavirus COVID-19 presents the tourism sector with a major and evolving challenge. The travel and tourism industry was already hit by the economic slowdown in 2019, coupled with macro challenges and geopolitical issues. No sooner than COVID-19 pandemic took place to shut the entire world down. As the Covid-19 (novel coronavirus) pandemic continues to grow globally, several companies are delaying hiring decisions for employees in the Tourism sector and in many cases putting a complete freeze on fresh recruitment. Indian tourism and hospitality industry has witnessed a potential job loss of around 3.8 crore, which is around 70% of the total workforce, due to the Covid-19 impact.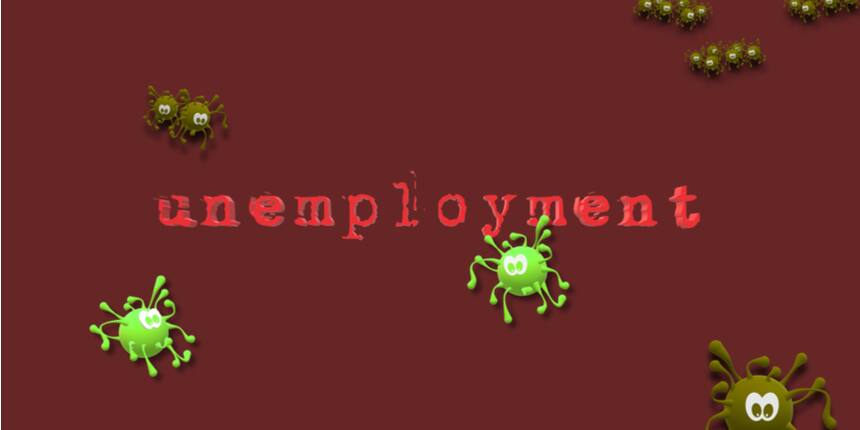 Covid-19 Impact on Jobs in Tourism Industry: Facts and Figures
According to the World Travel and Tourism Council India Initiative (WTTCII) and the Federation of Associations in Indian Tourism and Hospitality( FAITH) , the coronavirus pandemic could leave over 38 million people jobless. Not just mass unemployment, the extended national lockdown could lead to bankruptcies and closure of numerous travel firms. The current scenario is bad, especially in the aviation industry as airlines have had to shut operations. Following are some of the facts and figures of covid-19 impact on jobs and opportunity.
Garish Oberoi, treasurer of the Federation of Associations in Indian Tourism and Hospitality, pegs the job losses in the tourism and hospitality sector alone at about 38 million, according to a recent Reuters report.

According to Federation of Associations in Indian Tourism and Hospitality( FAITH), a large percentage of total tourism business activity of India, which is estimated at $28 billion-plus in forex and upwards of Rs 2 lakh crore in domestic tourism activity will be at economic risk through the year. Thus, in excess of Rs 5 lakh crore of direct tourism industry and almost double that of total economic activity is at risk.

The branded hotel groups are set to lose as much as Rs 1.10 lakh crore, online travel agencies Rs 4,312 crore, tour operators (inbound and domestic) Rs 25,000 crore, adventure tour operators Rs nearly 19,000 crore and cruise tourism Rs 419 crore, according to Confederation of Indian Industry.

"Occupancies in hotels have come to single digit and recoveries not expected in the near future. The industry expects to lose over 2 crore jobs and revenue loss could be 60-70% this year. The tourism industry is gasping for oxygen and we urge the government to pronounce immediate sectoral relief for the industry," says CII chairman, Dipak Haskar.

With travel restrictions in place and the fear of the pandemic spreading, in February 2020, 1.01 million foreign tourists arrived in India compared to 1.08 million in February 2019, registering a year-on-year decrease of 6.6 percent already.

The Centre for Asia Pacific Aviation India (CAPA India) has said that India's aviation industry, excluding Air India, will incur losses of up to $600 million in Q4FY20. If the government does not intervene, several Indian carriers would have to shut operations by May or June due to lack of liquidity, the report warned.

InterGlobe Aviation and SpiceJet slipped 38 percent and 72 percent, respectively.

Hotel stocks like Indian Hotels have lost 50 percent of its share value, while Chalet Hotels, EIH and LemonTree Hotels have shed 47 percent, 61 percent and 67 percent, respectively.
Covid-19: Implications on the Workforce
Undoubtedly, with this crisis impacting the economy around the country, the workforce of the tourism industry is experiencing some challenging situations. The economic meltdown, unemployment and liquidity crunch have had a negative impact on almost every sector, but the travel and tourism industry seems to be the most-affected. Hotels and companies are not meeting the revenue targets hence, forcing employers to cut down their workforce. The World Travel & Tourism Council has predicted 38 million tourism jobs getting eliminated because of the pandemic. Other than the organised sector, the tourism industry also gives employment to small homestays, bread and breakfasts and small hotel operators and their services have taken a major hit. Industry associations have expressed concerns over falling businesses and said that if the impact of the pandemic is not addressed immediately, it could stretch over for years and revival of jobs in the tourism sector will become almost impossible. The impact of the deadly outbreak is already being witnessed as job losses and layoffs have started in the sector. Several tourism, aviation and hospitality bodies have written to the government for interim relief.
Need for Policy Intervention
There is an urgent need to take instant steps to not only contain the spread of the virus, but also to address the key pain areas of the jobs affected in the tourism industry by covid-19. The Federation of Associations in Indian Tourism & Hospitality (FAITH), the umbrella body of the industry has written a letter to the Prime Minister Narendra Modi , seeking his intervention in terms of financial relief for the tourism industry to tide over the crisis. Here are some of the demands put up by the FAITH:
FAITH has urged that there should be a twelve-month moratorium on EMIs of principle and interest payments on loans and working capital from financial Institutions (both banking & non-banking), double working capital limits and on interest free and collateral free terms, which will prevent all the tourism businesses from going bankrupt.

It has sought the deferment of twelve months for all statutory dues, whether GST, advance tax payments, PF, ESIC, customs duties at the central government level or at any state government level , excise fees, levies, taxes, power and water charges, bank guarantees and security deposits and deferment of all renewals, across the tourism, travel, hospitality and aviation industry.

FAITH also urged the government to set up a support fund for twelve months on the lines of MNREGA to support basic salaries with direct transfer to affected tourism employees.

FAITH said the government should grant a 200% weighted exemption for twelve months on expenses to Indian corporates to hold exhibitions, conferences and incentive trips in India. This will be a big shot in the arm and will help revitalise the industry.
With the rise in the number of coronavirus positive cases, the economy seems to be heading towards a "long term lockdown". Several tourism, aviation and hospitality bodies have written to the government for interim relief. However, as the country is already staring at a liquidity crisis, it seems unlikely that the industry could get any assistance from the government in the near term.