"Communication and language is pertinent to the industry", says Garish Oberoi, President, FHRAI
Garish Oberoi, President, the Federation of Hotel and Restaurant Associations of India (FHRAI), speaks to Amita Jain about the scope and skills required in hospitality industry.
Q. How is the hospitality industry faring in India? 
A. India has proved to be a great market for hospitality. If we consider last few years, every possible brand has come here. Given the sheer number of young people and the kind of diversity we offer, there is a great growth potential for the industry. People have graduated from the idea of staying in Dharamshalas and free-lodging and have moved to an evolved economy as their disposable incomes have grown. We have shed the image of a country difficult to travel to with easy online visa processes, etc. The data suggests that in future every fourth or fifth job in Indian service industry will come from the hospitality sector.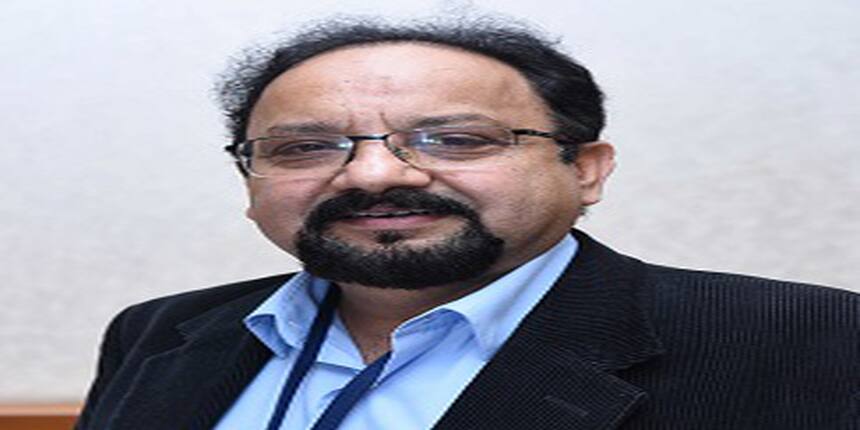 Q. How do the factors like climate change, outbreak of diseases impact the industry? 
A. Media plays an important role in all the industries, and even more so for tourism. A lot of what is shown in media decides as to how the industry will perform and the tourism mind-set will change.  When we hear about a virus spread in Kerala or a dust storm over Gurgaon NCR, it affects the immediate tourist traffic. But luckily, the percentage of inbound foreign tourism in India is low, at about 0.7% of total world tourist traffic. So, we are basically surviving on domestic tourism. Though domestic tourists also get affected by these news, it doesn't affect as much as it affects foreign tourism.
Q. Is hospitality a promising career for students? 
A. Yes, it is. In fact, there is a huge shortage of the right kind of trained manpower available in the industry. With the new types of hotel rooms and restaurants being added to the present cohort, skilled manpower is required. For students taking the right course and developing the right skills, the demand is huge and will increase in future. 
Q. What are some skills which hospitality students can develop to become more employable?
A. Communication and language is pertinent to the industry. Besides your regional language, you should be well-versed in English which has become a standard requirement. You may not be very fluent in English, but should at least be able to understand and communicate with the person across. 
Other skills which unfortunately our Indian institutions are falling short on developing is the knowledge of basic courtesies, staff etiquettes and manners, like how to handle a telephone call, or interact with a guest, or what to do when you meet someone new - are you supposed to shake hands or just do a namaste, or as simple as handing over your visiting card. 
I often suggest students that in case it doesn't form a part of their course curriculum, they should join a short-term course which will help them in the real world and make them more employable. Students can also indulge in sports and other activities which will help them become agile and fit to handle the erratic working hours and stress. As skills booster, students can also take uWe have shed the image of a countryp small assignments abroad--in an international hotel or on a cruise ship, etc., to put themselves in differenWith the new types of hotel t settings and learn.
Q. How does learning languages other than mainstream ones help in the industry?
A. It's an important question and unfortunately, when students graduate, they do not realize that they would need these skills. Besides being fluent in English and mother tongue, learning a foreign language can help, depending upon your work location and the kind of foreign tourists you are handling. For instance, in the Eastern UP, which has the footprints of Buddha, you would see incoming of many Japanese and Korean tourists. So, candidates with a working command on either or both of these languages would make them highly employable in a hotel there.
Q. When you reverse-map your career, what are some learnings which helped you grow and can help prospective students?
A. I was lucky enough that I had the piece of land where we could start the business, but besides that, there certainly were ups and downs in the journey. For anyone getting into hospitality, they should know that it's a tough line. When you initially join the industry as a trainee, you might have to do dishwashing, spend about 16-17 hours in workplace and much more, which can wear you off, but don't get disheartened. There were nights when we used to sit back and feel what a lousy line we have gotten into. But down the line, if you are good at your job and persistent, you will be successful. Your persistence will be duly rewarded. First few years in the career are going to be difficult and you will need to tough it out, but post that it's great.
Q. What are some upcoming avenues in hospitality sector which graduates can aim for? 
A. There were times in hospitality when industry used to build around tourist destinations only. Because a place had charm and tourists were coming, people would build hotels and restaurants around. But over the past few years, things have changed. An average tourist is willing to try something out of his/her comfort zone. There are various branches into which the hospitality sector has been divided. Today hospitality industry has grown to cater many different avenues. 'Medical tourism' for one has become a big thing. India is, in fact, ranked as one of the cheapest destinations for medical treatments and there is a good value for money. When we talk about medical tourism, it isn't only the patients we accommodate but also their families who bring in classical tourism revenue too. 
With the new types of hotel
Then we have 'Adventure Tourism' which is grabbing a lot of attention lately because of the kind of terrain available in India. Adventure camps now dot the entire country. Another niche area is 'Going back to your roots', pioneered by the Government of UP. Under this, Indian migrants who migrated about three-five generations back are trying to trace their roots and tourism industry is helping them to come back and discover their roots, ancestors and cultural heritage. 
Then, of course, we have a huge demand for 'fusion food' coming from neo-Indian clientele, whose palette is changing with the increased global exposure and travel. Lots of young Indian chefs are fusing western dishes with Indian elements to make it more acceptable to Indian palette. New cocktails are being developed and what not. 
Q. Is there any advantage of pursuing advanced degrees?
A. Pursuing advanced degrees definitely help, but I think this call should be taken once you have experienced the industry for a few years and realized your forte. Only after working in the industry, you would know if you would be interested in food production, managerial functions or human resource, etc.