Benefits of Studying Online Hospitality Courses
Benefits of Studying Online Hospitality Courses: What is an online course in hospitality? Distance or online learning is a mode of study that enables students to study most or all of a course without attending at a campus-based institute. Online hospitality courses are most directed towards the individuals already in the hospitality profession. Also individuals who want to advance their career in hospitality or hotel management can pursue hospitality courses online. This comes most handy in the present covid-19 times where all the colleges including top hotel management colleges in India stand shut down. There are multiple benefits of studying online hospitality courses, one of them being the flexibility between work and studies. Let us dive more deep into the benefits of studying online hospitality courses.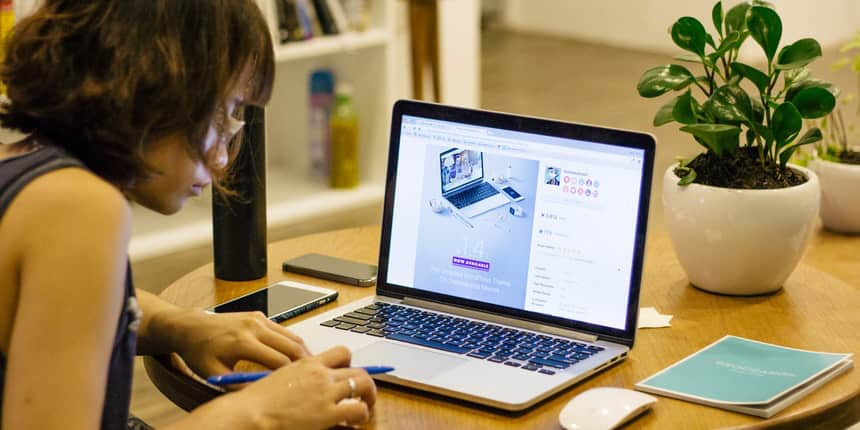 Also Read-
What is the difference between BHM and BHMCT programmes?
Top 8 highest paying hospitality jobs in India
Perks of Studying Online Hospitality Courses
Candidates can check here the benefits of studying online hospitality courses.
1. Unlimited Career Options
After completing your UG course in hotel management after class 12, you can work as a manager in a prestigious hotel, a marketing officer in a resort, or even a flight attendant. You could also start your own travel agency in case you decide to pursue any online course in travel and tourism.
Meanwhile, if you prefer to work in the business or operations sector, you'll be more than equipped to do so since most hospitality courses also cover management sessions and other related subjects. Nonetheless, the opportunities are endless.
2. Refined Interpersonal Intelligence & Service Skills
As in distance learning, hospitality courses are taught online, candidates get to learn the art of relating to people. Online hospitality courses can also give you a great understanding of how to elegantly deal with customers' needs to ensure they feel welcome, comfortable and want to come back.
3. Better Management Skills
Candidates opting to study online for hospitality and tourism courses also get to obtaining better management skills. There are some online certifications in Food and Beverage Management. The skills learned through these certifications can be applied in various other industries as well and how? Basically these courses serve as a good foundation for all types of managers because you get trained for solving hurdles in a fast-paced work sector.
4. Focus on Deeper Learning
Online platforms often take advantage of algorithms that track student performance. Some platforms even use this performance data to set unique lesson plans for students. These algorithms encourage students to dive deeper on topics of interest to them. As there are no notes or syllabus to follow, the students start to dig deeper on those ideas that excite them most, increasing student engagement.
5. Anything. Anywhere. Anytime
Learning hospitality courses online gives students access to ideas from anywhere in the world, anytime. It also opens education up to new areas, such as remote rural regions and less developed countries.
6. Self-paced learning
The biggest advantage of learning any hotel management or hospitality course online is that it allows students to learn at their own pace. Students can easily skip ahead if they're finding lessons too easy, or pause and repeat lessons if they are finding the content more difficult. The best part of flexible learning courses is the ability to put coursework on hold while you catch up on other classes, study for a major exam or write a research paper.
7. Career Stability
The hospitality industry is stable. It stands strong despite the continuous evolution of technology and market preferences. Generally, people will always need hotels and resorts to stay at when they travel, restaurants to dine at on a regular basis. Hence either through online education or regular education, the skilled and talented students will always be asked for.
Conclusion
There are multiple online certificate courses in hospitality in India which candidates can pursue. Some of these are: Certificate in Travel and Tourism, Certificate in Hotel Management and Certificate in Food & Beverage Management. Hence at the end of the day, your success will still depend on your will to learn more and the choices you make. So choose to be educated today and you'll surely reach far in the near future.