6 Reasons to Get into Hotel Management
6 Reasons to Get into Hotel Management: Do you want a flexible career and a fast paced industry as your career? Do you enjoy working with people? Well if yes then here's how working in a hotel management field could offer you the chance for rapid progression and opportunities. In general, hospitality industry is a highly varied one, which is why it's appealing to people from a multitude of backgrounds and skills. Candidates get to handle different types of businesses including hotels, restaurant chains, resorts, casinos, travel and tour agencies and airlines. Graduates with Bachelors in Hotel Management or related courses are polished in their skills to become and continue to be effective managers and supervisors in this industry. NCHM JEE is one such national level hotel management entrance exam that can grant you admission to top hotel management colleges in India. Check here the 6 reasons to get into hotel management.
Also Read-
Hospitality Management Career Information for Future Students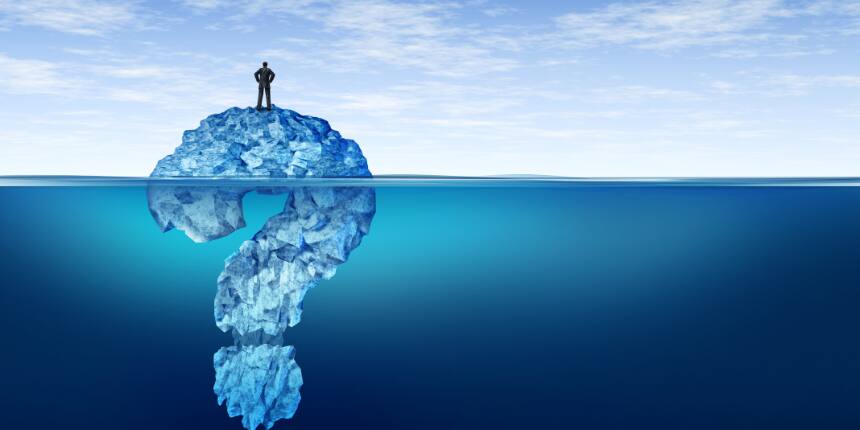 What are the reasons to choose a career in hotel management?
Hotel management is a good mix of day-to-day business activities and customer service. A career in hotel management can be immensely rewarding, with new breakthroughs at all levels of employment. Yes sometimes it may be needed for you to be out of your comfort zone and work late but the rewards of these duties are an additional plus in future and for your career growth. Let us look at the reasons why one should choose a career in hotel management.
1. A variety of employment options
There's a niche career for anyone interested in applying their unique skill set to the hospitality industry. Although hotels and travel cover a significant portion of the industry, these two areas are far from the only options available. Some of the most popular jobs can be found in these areas:
Restaurants, eateries, and catering

Event and conference planning

Bars, pubs, and clubs

Travel agencies and tourism

Hotel management and hotel staff

Business and marketing

Tour guides and tour operators

Passenger services

Cafes, coffee houses, and juice bars

Entertainment organisers

Customer service representatives

Spas, fitness, and health and wellness facilities.
Each of these areas includes a myriad of career paths. And with such a wide swath of enjoyable employment options, it's no wonder that the hospitality industry is a career option that many people choose.
2. Salary potential
Traditionally salaries within the hospitality, travel and tourism sectors are lower than those in other industries. However, there are still certain roles in these sectors that can prove financially lucrative.Take or example a hotel manager, a head chef, food and beverage manager, etc. There are some top hotels that offer high placement packages to students passing out from top hotel management colleges. Hence one can be assured to get a lucrative career through hotel management.
3. Diversity
Continually welcoming new guests to the hotel means each day is filled with different challenges and requests which keeps your working day interesting. Opportunities within hotel management are endless and to make the most of them you'll need to be flexible. You could work for an independent or chain hotel, become a general manager or manage specific departments, and work in a variety of locations such as big cities or coastal areas. You'll get to tackle new challenges every day and meet and make connections with people from all over the world. If you're after a standard Monday to Friday 9am to 5pm job, hotel management probably isn't for you.
4. Creative input
In order to thrive and grow the hospitality and tourism industries need creative people. To succeed as a hotel manager you'll need to be able to come up with and implement new ideas on a regular basis, such as themed afternoon teas or guided tours in order to improve the service that you provide. 'Each guest is different and so are their needs. In this role you are always creating a product, be this a new recipe for the restaurant, innovative cocktail for the bar or the overall guest experience. There is always scope to be inventive,' says Gaurav.
It often takes hard work to get new initiatives off the ground but since guest experience is a major part of a hotel's success, employers are generally open to creative suggestions, especially if they will enhance or improve the organisation's reputation.
5. Different, fun and challenging experiences every day
Hospitality is anything but a typical job, as every day brings new challenges and problem-solving scenarios. Varied and flexible hours, goals, and on-the-job experiences greet you at any time during your shift. Diversity rules in this sector, so if you have a low threshold for boredom and thrive on working in the moment, hospitality may be a good fit for you.
6. Job satisfaction
As a hotel manager your job is about people and you therefore need to be a people person. Your aim is to ensure that every guest's stay is as pleasant and enjoyable as possible and that the highest standards of customer service are met. In short it's your job to make people happy.
Knowing that this has been successfully achieved through positive feedback and good reviews will bring you a great sense of job satisfaction and will spur you on to achieve even better results.
Frequently Asked Question (FAQs) - 6 Reasons to Get into Hotel Management
Questions related to NCHM JEE
Showing 754 out of 754 Questions