Hospitality education in India and abroad
N.S. Bhuie
Director of Studies, National Council for Hotel Management
and Catering Technology
GET all the details on what to study and the best hospitality institutes on India and abroad, right here. 

EXPERT SPEAK
  
Today, hospitality education is a coveted career and the National Council receives four times more applications than its fixed intake. India has nearly 150 institutes in the approved category, both in the government and private sector. And there are 25 craft-level institutes, which impart short courses. Hospitality institutes produce 14,000 graduates, of which 4,000 are diploma and certificate holders. So, 18,000 trained professionals are produced every year, 22 percent at the skills level and 78 per cent at graduate level. A survey by the Ministry of Tourism indicates that there is a demand for 2.03 lakh trained hospitality professionals every year of which 66 percent is at skill level, and 34 per cent at managerial level.

The Tourism Ministry has developed a master plan to increase intake in existing institutes. More craft and skill-level programmes have been introduced, while hospitality education has been broadbased to include hospitality vocational courses at ITIs, polytechnics, at 10+2 stage of CBSE and introduction of specific tailor-made skill testing and certification programmes.

Further, the Certified Hospitality Trainer Programme aims to provide employment to meritorious students at IHMs from within its system and honouring them with the best of wages the industry has to offer. By the end of the 11th five-year plan, the target is to have 49 Institutes of Hotel Management and 31 Food Craft Institutes, plus a tourism management centre in the south. But there's a need to standardise the quality of hospitality education. And, students must be cautious of some of the hospitality institutions in the private sector before seeking admissions in them.

Hospitality education in India

The admission to the programme is done through the Joint Entrance Examination (JEE). Candidates can get admission in 21 Central Institutes of Hotel Management, eight State Government Institutes of Hotel Management, 12 Private Institutes of Hotel Management affiliated with the National Council of Hotel Management and Catering Technology and five Food Craft Institutes located in different parts of the country. There are approximately 6,000 seats combined in all these institutes for admission to BSc Hospitality and Hotel Administration programme. In all, there are 41 institutes in the country that are affiliated with the National Council of Hotel Management and Catering Technology.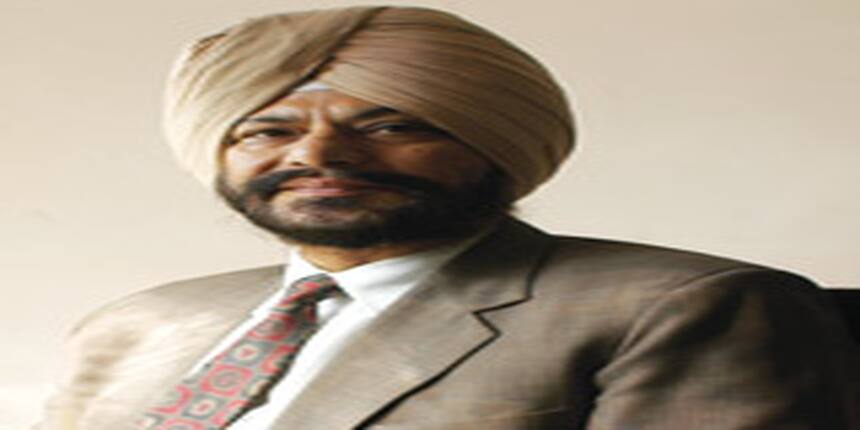 Know more
New concepts in hospitality
Time Share

Convention hotels

Outsourcing managers

Spa and Wellness

Health Tourism

Event management
Tips to stay ahead
Go to the library

Learn a foreign language

Read up food and beverage magazines

You Tube, popular website, has great reference material on hospitality
Eligibility criteria
Pass in 10+2 or equivalent examination with English as a subject. Those who are appearing for class 12 exams in 2010 can also apply.
Also a candidate should not be more than 22 years of age (25 years for SC/ST) as on July, 1, 2010.
Selection for PG programmes is merit based.
Tentative dates
Date of Entrance Examination: May 2nd week, 2010
Availability of Application Forms: February 3rd week, 2010
Last Date for receipt of completed application forms: April 2nd week, 2010
Declaration of Results: June 1st week, 2010
Please note that the dates are only tentative and are not final.
Exam pattern
The paper will be of 3 hours' duration consisting of multiple choice questions divided in the following sections:
Numerical Ability and Scientific Aptitude -30 questions
Reasoning and Logical Deduction -30 questions
GK & Current Affairs -30 questions
English Language - 80 questions
Aptitude for Service Sector - 30 questions
There will be negative marking up to  marks for all the sections except Aptitude for Service Sector. 
Select Indian Colleges offering programmes in Hospitality

Institute

Location

Programme

Ahmedabad,Mumbai,
Chandigarh, chennai

BSc Hospitality and Hotel
Administration Program (3 years)

Aurangabad

BA (Hons) Hotel Management (4 years)

 

Bhopal

 

PG Diploma in Tourism &Hotel Management
(1 year)

Bangalore

MSc in Hospitality Administration ( 2 years)

Bangalore

Bachelor of Hotel Management (4 years)

Dr. Ambedkar Institute of Hotel Management

 

Chandigarh

 

Diploma in Hotel Operation, Catering & Applied Nutrition (3 years)

 

Chennai

 

BSc in Hospitality and Hotel Administration (3 years)

FHRAI Institute of Hotel Management

 

Greater Noida

 

BSc (Hons)  International Hospitality Administration (4 years)

Hyderabad

 

BSc/Msc in Hospitality & Hotel Administration
 (3 years)

 

Kolkata

 

BSc in Hospitality and Hotel Administration

Vardhaman Mahaveer Open University

 

Kota

 

PG Diploma in Tourism & Hotel Management (1 year) (Distance Education)

 

Manipal

 

Diploma/Msc/Bachelor of Hotel Management (3/2/4 years)

 

Mumbai

 

BA in International Hospitality
Administration (4 years)

 

Mumbai

 

BSc in Hospitality and Hotel Administration (3 years)  

Institute of Hotel Management, George Brown College

 

Mumbai

 

International Chef Diploma (close to 3 years)

 

New Delhi

 

BSc in Hospitality & Hotel Administration
(3 years)

Ooty

BSc in Hotel Management (3 years)

 

Pune

 

Bachelor of Hotel Management & Catering Technology (4 years)
Hospitality education around the world
By Merril Diniz

American chef, the late Julia Child moved to Paris in 1948, a restless homemaker, looking for a purpose in life. On a whim she joined Le Cordon Bleu, a household name in the world of culinary education, and eventually went on to launch a cookery show on TV and pen a book, which made French cooking accessible to the world.

Would Ms Child's culinary talent have unraveled in any other destination in the world? We will never know.   Choosing a country, which boasts quality hotels, restaurants and spas, will give you an opportunity to intern with the best places. "Singapore is an interesting choice of location, because it is focusing on tourism," observes Shivani Manchanda, a career counselor for the last 18 years and Director, CareerTrack. For instance, The Tourism Academy @ Sentosa immerses the students in the resort experience through its two-year full-time diploma programme.
Education tradition
Countries like Switzerland are traditionally renowned for their topnotch hospitality programmes. With approximately 5,600 hotels and more than 35 million guests every year, it this has ensured quality schools, here. The Swiss Hotel Schools Association (ASEH), a major body, ensures high standards of professionalism in the hotel schools, Shivani points out.  "The Swiss have a long tradition of innovation and skill-based training and this has resulted in the alumni reaching successful positions internationally," she adds.

Internship-model schools, is another traditions, which allows a student to work and learn, alongside. For instance, the Cornell University campus houses the The Statler Hotel & JW Willard Mariott Executive Education Center. Hence, it's like a "laboratory for students on campus which offers state-of-the-art equipment and a real-life hotel to practice their skills," says Shivani.

Glion Institute of Higher Education in Switzerland also has a very strong internship model.


The cost
On an average, a graduate programme will cost between eight to 15 lakhs per year, including tuition and boarding. Is it worth it? "If you want to make a specialised career of it, it's worth considering for all the innovative practices and professional competency-based courses," shares Binita Kohli, owner of Paceweddings.com, Delhi. Kohli,  with a Bachelor's and Master's from Switzerland, specialised in wedding planning and event management from an American institute. "Now, if you need to mortgage your house to afford this amount, it's a good idea to do an undergraduate programme right here in India, and then work here for some time before you proceed to do a post-graduation abroad," advises Shavani.


Hospitality specialist
There are several specialization courses to be done as hospitality has diverse function areas. For instance, the School of International Hotel & Tourism Management, Switzerland offers electives such as casino management, bar management and cruise line management. "The Sierra Nevada College, USA, offers a four-year Bachelor's degree in Ski Business and Resort Management, a very niche area," says Shivani.

Chefs may aspire to become professional chocolatiers, specialise in a cuisine or master culinary areas such as patisserie. Some institutions that offer such courses include Le Cordon Bleu in France (which has campuses across the globe), Institute of Culinary Education, New York and the Texas Culinary Academy. Specialising will help you elevate your knowledge and skills in your area of interest, to a whole new level of excellence and expertise


Internships, placements, extra perks
When choosing a programme, especially at the graduate level, explore if the institute offers internships. For instance, the Les Roches, International School of Hotel Management in Switzerland requires students to do three internships in the second, fourth and sixth semesters of the eight-semester programme, and students intern with world-class hotels such as the The Ritz-Carlton, Four Seasons and Shangri-La.

Some institutes offer a job-hunting module, which includes résumé writing, interviewing skills and marketing yourself to the industry. For instance, EHL runs an online job platform for alumni with a searchable database of current jobs in the industry, says Shivani.

The IMI University Centre, Switzerland, besides offering an online alumni database and careers fairs, also helps with campus recruitments. Also, check for institutional visits to hotels, resorts  and learning new languages. Sniff out those perks!
A word of caution
"Many hospitality management institutions are managed by private providers and not much benchmarking exists in it yet," observes Shivani. So, it's a good idea to check with well-established professionals and alumni, and get their opinion before joining a school.  
Select International Institutes offering Programmes in Hospitality

Institute

Location

Programme

 

Nevada, USA

 

Bachelor in Ski Business and Resort Management
(a 4-year degree programme focused on mountain resort industry)

The Institute of Culinary Education

 

New York, USA

 

Diploma programmes in Culinary Arts, Pastry & Baking Arts, Culinary Management (programmes with 300-650 hour duration offering in-class training & externship)

New York, USA

 

Bachelor of Science in Hotel Administration (4-year programme)

 

Sentosa Island,
Singapore

 

Diploma in Hospitality & Tourism Business
(2-year programmes including 15 weeks of internship). 

École hôtelière de Lausanne (EHL)

 

 Switzerland

 

Bachelor of Science in International Hospitality Management (4-year-programme)

 

 Switzerland

 

Higher Diploma in Hotel  Restaurant Management (2-year programme for high school graduates looking to build a career in hotel and restaurant management)

Glion Institute of Higher Education

 

Switzerland

 

Diploma in Hotel & Restaurant Administration (a 1.5-year programme in the basics of food, beverage, hotel operations and administration)

Switzerland

Bachelor of Arts (Hons)( 3-year programme)

School of International Hotel & Tourism Management

 

 Switzerland

 

Higher Diploma in International Hotel and Tourism Management ( 2.5-year programme followed by a half-year Bachelor Degree, awarded by University of Ulster, UK)

 

Paris, Japan, Lebanon, London, New Jersey, Mexico, Spain, Bankok, The Netherlands, Sydney, Canada, Peru, and Korea

Certificate and Diploma programs in Culinary Arts (Basic programmes in French cuisine)